Pandemic Loneliness: How Those Who Lived Through It Coped
There are thousands of stories from people who coped with their pandemic loneliness and found their way through it — which is comforting, in its own way.
During the first few months of the lockdown after COVID-19 emerged, many of us found ourselves a little excited about clearing our schedules and staying home from work for a while.
It was a refreshing and in many ways, much-needed "break" from the pressure of daily life.
I remember taking time to read, deep clean my house, and cook — things I normally wouldn't have an opportunity to do in earnest.
However, after a few months of isolation and the constant fear of catching COVID-19, loneliness and depression set in.
I felt like we would never come out on the other side of it.
All of my hobbies became more of a means of escapism, rather than a way to relax.
Millions of people around the world suffered loneliness during the pandemic — and they're still feeling the effects for many reasons.
In this article, I'll cover:
Editor's Note: This article is part of our ongoing series The Roots Of Loneliness Project, the first-of-its-kind resource that comprehensively explores the phenomenon of loneliness and over 100 types that we might experience over the course of our lives.
Pandemic Loneliness: Why It Became Rampant During COVID-19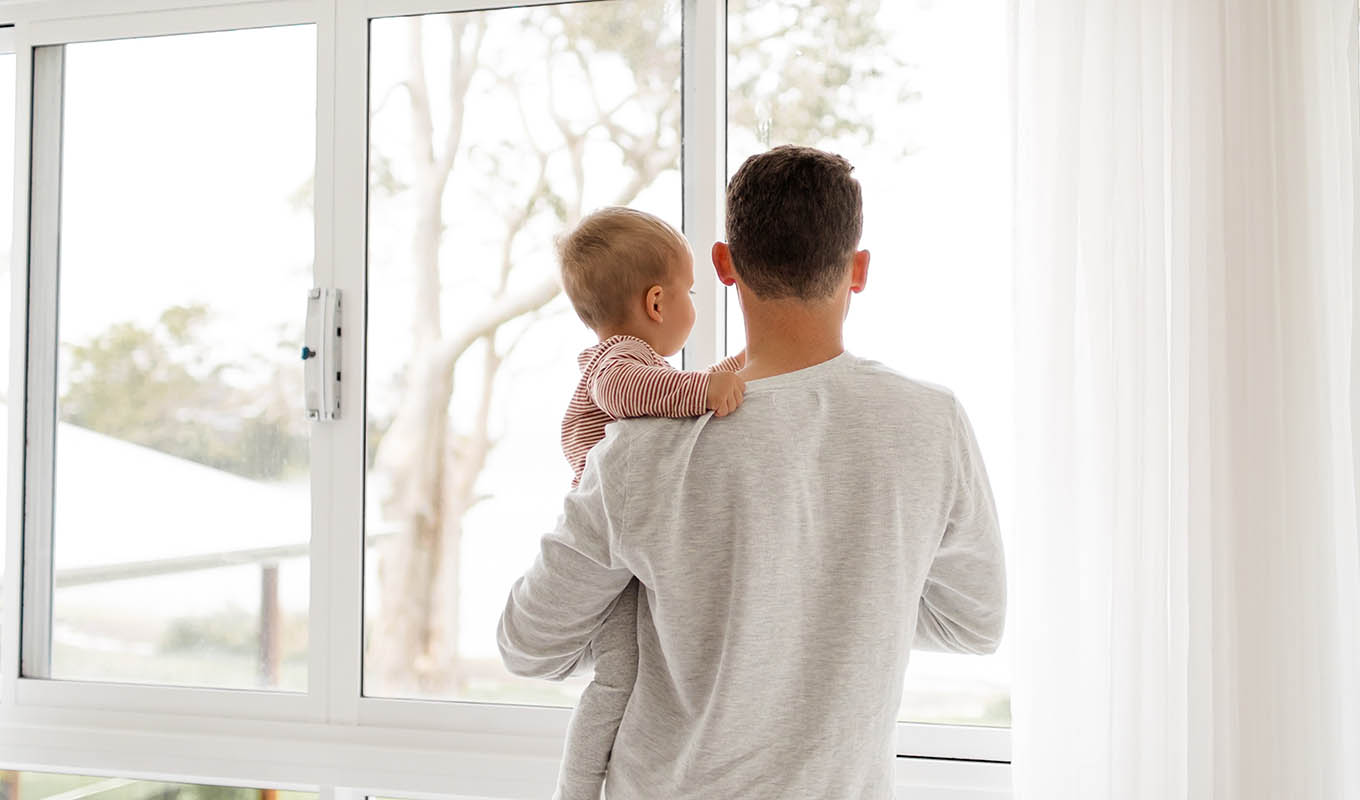 Pandemic loneliness is what many people felt when they became suddenly isolated in their homes during the quarantine lockdowns at the start of the COVID-19 pandemic.
Practically overnight, most people went from having full social lives and jobs, to working from home and not being able to see anyone aside from the people living in their house.
All of the precautions that were put in place to protect us — shelter-in-place orders and social distancing mandates — resulted in a very unique type of loneliness that was experienced worldwide.
Although COVID-19 was the first global pandemic of its magnitude in most people's lifetimes, the loneliness associated with it could easily happen during any other similar pandemic in the future.
Pandemic loneliness happens because of:
Being quarantined from others
Loss of employment
Working from home, particularly if transitioning away from work on location
Loss of social life
Loss of physical touch from others
Serving as a front-line health worker while others get to stay safely at home
Being overwhelmed by full-time childcare, particularly while also working from home as a parent
Missing family or friends who don't live with you (or nearby)
Loss of structure in daily life
Loss of productivity
Loss of interest in hobbies while feeling like you've got too much time on your hands
Missing important life milestones (i.e. graduations, birthdays, weddings, or baby showers)
Not sharing holidays with loved ones, such as Thanksgiving, Christmas, New Year's, or even Valentine's Day
Dealing with fears relating to illness, especially for elderly seniors and immunocompromised
Having the entire world shut down over one weekend left many people lonely and completely overwhelmed with the state they suddenly found their lives in.
Millions of Americans experienced loneliness during the pandemic.
Our independent survey on loneliness during COVID-19 found that loneliness tripled as a result of the pandemic, increasing by 181%.
Dating coach Marlena Del Hierra told me that her loneliness during the pandemic was both physical and emotional:
"I felt touch starved during the pandemic, as I was used to seeing friends and receiving hugs daily. I lived alone and relied heavily on my social community to fill the needs that many singles feel, however, during the lockdown, the loneliness began to feel unbearable. 
I felt emotionally starved for being in a community, as there is an energy we feel from being in a group that can feel comforting and affectionate. As we weren't able to be together, sitting in a restaurant or in someone's living room, the sense of belonging began to ebb away."
Marlena wasn't the only one who struggled with such feelings.
One respondent to our COVID-19 loneliness survey, whose boyfriend lives in another state, told us, "Our one-year anniversary was celebrated by ourselves only via phone."
Another respondent from Texas shared, "I already live in kind of a rural area so this pandemic has been even worse on me, I went from rarely seeing friends and family to never seeing them."
So many survey respondents flooded us with comments about what they were going through during the pandemic.
"I'm worried that my family members will pass from the virus and I won't even be able to see them," said one man from Wisconsin.
"I am a person that spends a lot of time with family and close friends. So not being able to be with them has been very hard," a woman from Michigan explained.
"It is just the uncertainty with this crisis which is the hardest part," a man from New York admitted.
People across the country — and the world — struggled with loneliness as a result of the pandemic for many of the same reasons.
In a way, that alone brought us together, even though we had to stay apart.
Enduring the pandemic, however, brought with it some hope in the form of experience — and learning how to cope.
Bottom Line: The forced isolation of the COVID-19 pandemic and the lockdown that followed left millions of people feeling isolated in ways they had never experienced and for most people, it was synonymous with loneliness.
Coping With Pandemic Loneliness: Advice From Those Who Faced It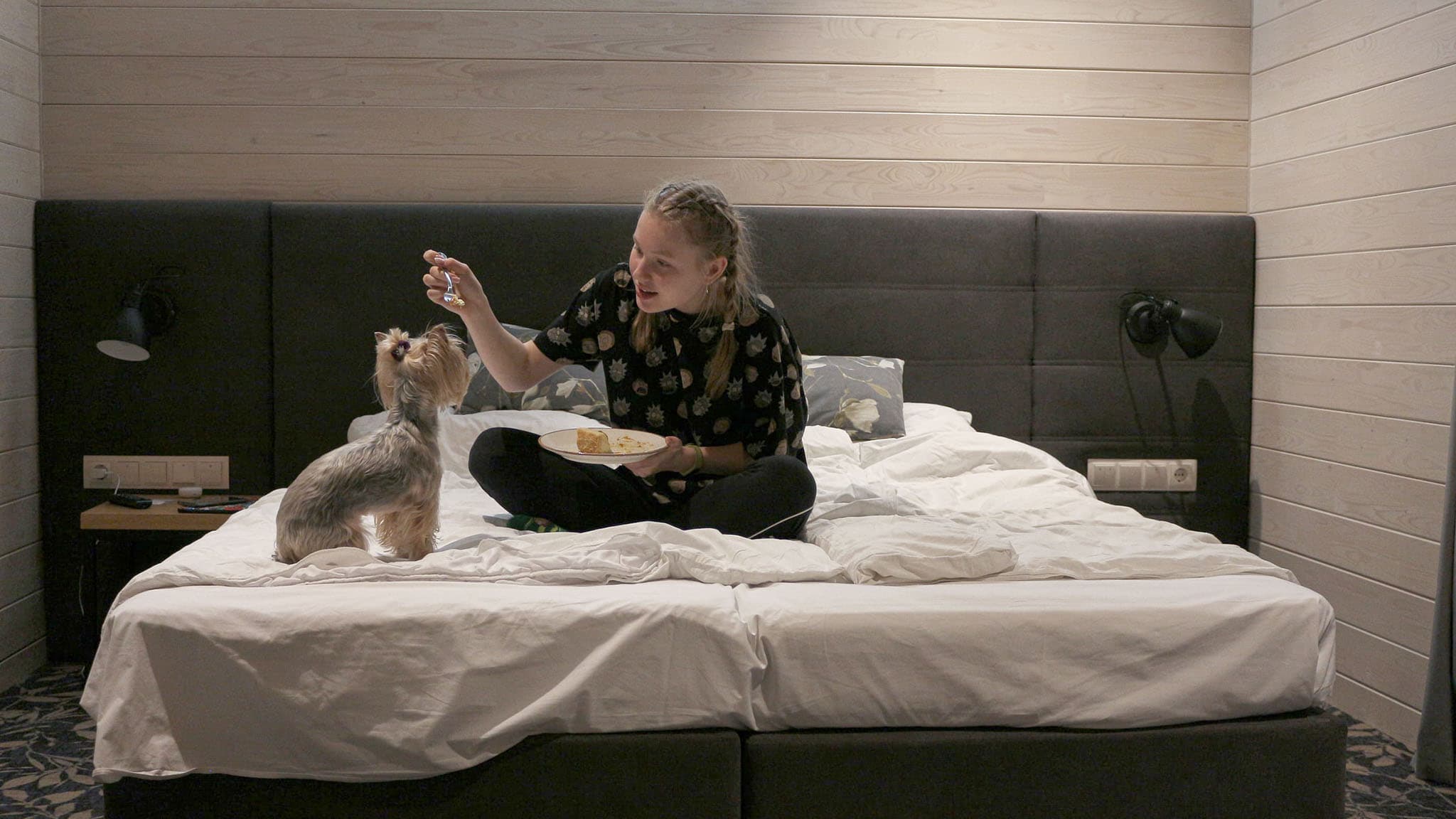 When you're going through pandemic loneliness yourself, it can seem like there's no end in sight.
I felt that way, too.
I spoke to many people who went through loneliness during the pandemic but who found little ways to make themselves feel better.
And they may help you, too.
Many people found comfort in the outdoors during the pandemic, even if it was just in their own backyard.
Nathan Hughes, a Marketing Director at Diggity Marketing, told us that front-yard gardening helped to soothe his loneliness.
"Greenery lightens the mood and calms nerves," he explained. "Gardening in my front yard made me encounter the life of my neighbors and passers-by."
"Even exchanging smiles with an acquaintance had positive effects on me," he said. "It made me feel bonded and filled the void created by the lockdown."
Marlena Del Hierra, the dating coach I spoke with earlier, told me about how she cherished her outdoor time because it also meant being social:
"Being outside, with and without people, became an immediate source of refuge. I could count on nature, grass, sun, sky, and birds to be my companions. 
Being indoors contributed to the feeling of being trapped, stuck, and alone. As soon as my remote work was over, and during my breaks, I went for walks, sat on my patio, and basked in feeling soothed by nature.
I called friends for outdoor activities where we could maintain distance. It was killing two birds with one stone. A walk or a game of tennis allowed for some social interaction while also receiving the natural mental and emotional health benefits of being outside and getting exercise."
For many, spending time with friends and loved ones outdoors was a way to manage face-to-face contact while still adhering to social distancing mandates and other safety measures.
Give yourself some structure: 
When your time bleeds together all day, it can add to your feelings of loneliness and directionlessness.
Alice Eve, marketing director for Cicinia France, told me:
"The pandemic has been tough on everyone, no doubt about that. I've realized that if you can maintain a schedule of some sort, it helps tremendously. 
Waking up and falling asleep around the same time each day helps you rest well, but scheduling activities for yourself daily will help to create a sense of purpose and discipline going forward."
As my fellow writer, Julia Wolov, explained in her article on quarantine loneliness, the loss of structure was thrilling at first — but it soon lost its luster.
"We wore our pajamas all day, loaded up on all the carbs our money could buy, and we were lucky if we could remember what day of the week it was," she explained.
It wasn't long before it sent folks straight into a downward spiral of loneliness and depression.
Creating a sense of structure each day, even if it's just a matter of planning mundane tasks such as getting dressed or cooking dinner, can provide a sense of direction — and purpose.
Try out a couple of dating apps: 
There's a lot not to like when it comes to online dating, but it's worth a try if you're single and lonely.
You might even find The One like The Kitchen Community creator Christina Russo did:
"My husband and I divorced about five months before the pandemic, so I was just getting used to living by myself when it arrived, and it amplified and magnified the difficulties that I had coming to terms with living on my own for the first time in more than a decade. 
I actually ended up joining an online dating community, met someone and we started talking online every day, one thing led to another and when the restrictions were finally lifted we were able to meet. 
And, we're now engaged and are going to get married at the end of 2024. So, I came full circle during the pandemic, and I don't know how I would have made it to the end of it, if it hadn't been for my fiance." 
Dating apps are not for everyone, but if it's something you're willing to try, they might be worth exploring!
Adopting a pet is a big responsibility and it isn't a foolproof way to fend off your loneliness, but many people found comfort in having a pet to keep them company during the pandemic.
Brandon Lee, a content specialist with Reptile Maniac, told me, "Pets are the most giving living things on earth. Their love and support are unconditional."
He noted that pets not only help their caretakers to experience more happiness, but they can also help to reduce stress, as well.
"[Pets] can be considered excellent examples to practice self-love," he added, which "acts as an anchor that keeps lonely vibes at bay."
Although the ability to keep a pet largely depends on your living situation, spending time with animals as a means of volunteering your time can have a similar effect.
Your local Humane Society or ASPCA is always in need of volunteers, but if you're in a position to adopt a pet, you can contact them for that, as well.
Ask for help when you need it: 
It can be hard to do, but asking for help if you're lonely or depressed is the best thing you can do for yourself.
Being open with your loved ones is a great way to try to work through your feelings.
Meera Watts, the founder at SiddhiYoga, told us about how her family helped her when she needed it most:
"Being honest with my loved ones was the only thing that actually helped me through these difficult times. 
It might be extremely difficult to be open and vulnerable in front of people, but we should never forget that asking for support never implies weakness. 
My loved ones were the ones I reached out to and with whom I had an honest conversation. As those folks listened to every word I spoke without passing judgment or failing to understand, I believe that being open and honest was one of the best decisions I have ever made."
We all need help sometimes, no matter how strong we try to be — or think we should be.
Those who know and love you will want to help, but they can't do that if they don't know you need it.
When there is something as uncontrollable as a deadly worldwide virus hovering over your life, it can help to focus on the things you can control — like your mental and physical health.
I spoke with Madeline Svoboda, who told me, "To cope with the loneliness [during the pandemic], I focused on the aspects of my mental health I could control. 
"I regularly engaged in physical exercise, made sure to eat a balanced diet, and tried my best to stick to a regular sleep schedule," she explained.
When so many aspects of our lives feel out of control during a pandemic — we can't go out, we can't see our friends, we can do a hundred things we would otherwise be doing — it's best to focus on what you can control.
And on top of it, during a pandemic, it just makes good sense to keep your health in tip-top shape, just in case the worst happens and you fall ill — you'll stand a better chance of healing after an infection.
Connect with loved ones over video or phone calls: 
Although it's no substitute for real human contact, many people found connection and comfort in talking to their family and friends on the phone.
Maria A. McDowell, the founder of EasySearchPeople, told us about how calling her fiancé helped her through a dark time:
"I experienced a high level of loneliness during the pandemic. Prior to the pandemic, I was living with my fiancé, but he went overseas for work and was caught in the COVID-19 travel restrictions. 
For over 7 months, I was alone and lonely. The constant phone and video calls helped me cope with the loneliness during that period. We spent hours daily on voice and video calls."
If you're apart from those you love, you can even play games or watch TV together over FaceTime or Zoom.
Our survey found that remote contact helped to reduce feelings of loneliness in 42% of respondents across all of the generations polled, helping those among the Baby Boomer generation the most.
By embracing technology however you can, remote contact with those you care for can help to alleviate feelings of loneliness during a pandemic.
Reach out to a therapist:
Many Americans found solace in confiding in their therapist during the pandemic.
A therapist can help you better understand your feelings and why you are experiencing them.
At the very least, just getting everything off your chest will make you feel better.
Plus, therapy has never been easier than it is now when a trained professional is just a click away over Zoom.
Although mental health professionals struggled to adjust to the growing demand for telehealth appointments after the COVID-19 pandemic began, their methods have been refined.
It's far better to seek therapy by any means necessary when you need it, rather than forgo it completely.
In Conclusion
When you are struggling with pandemic loneliness, it can sometimes feel like you will never reach the other side of the tunnel.
But perhaps more than any other kind of loneliness, almost everyone on the planet can relate to feeling it during a pandemic.
That says a lot.
Just knowing that so many other people experienced what you are going through is comforting, in its own way.
Remember that there are thousands of stories from people who coped with their pandemic loneliness and found their way through it — and so can you!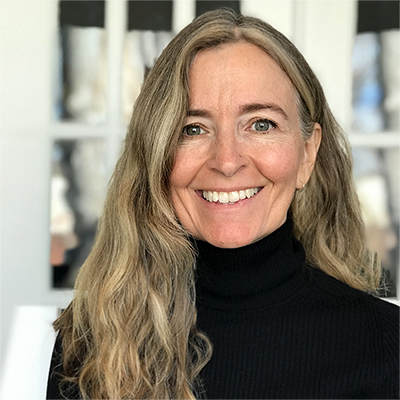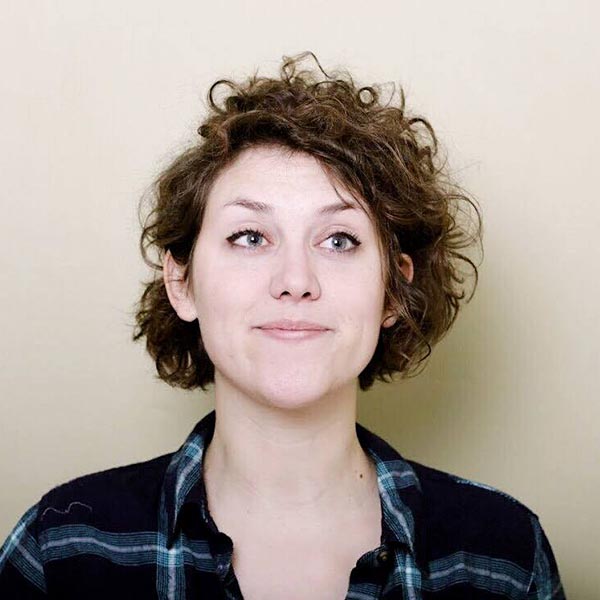 I am a standup comic based in Chicago. In my comedy and my writing, I gravitate toward talking about the absurdness of life...