Living Alone For The First Time: 11 Tips For Coping At Any Age
Living alone for the first time at any age can be intimidating but it's an experience that will make you stronger and more in tune with yourself — if you let it.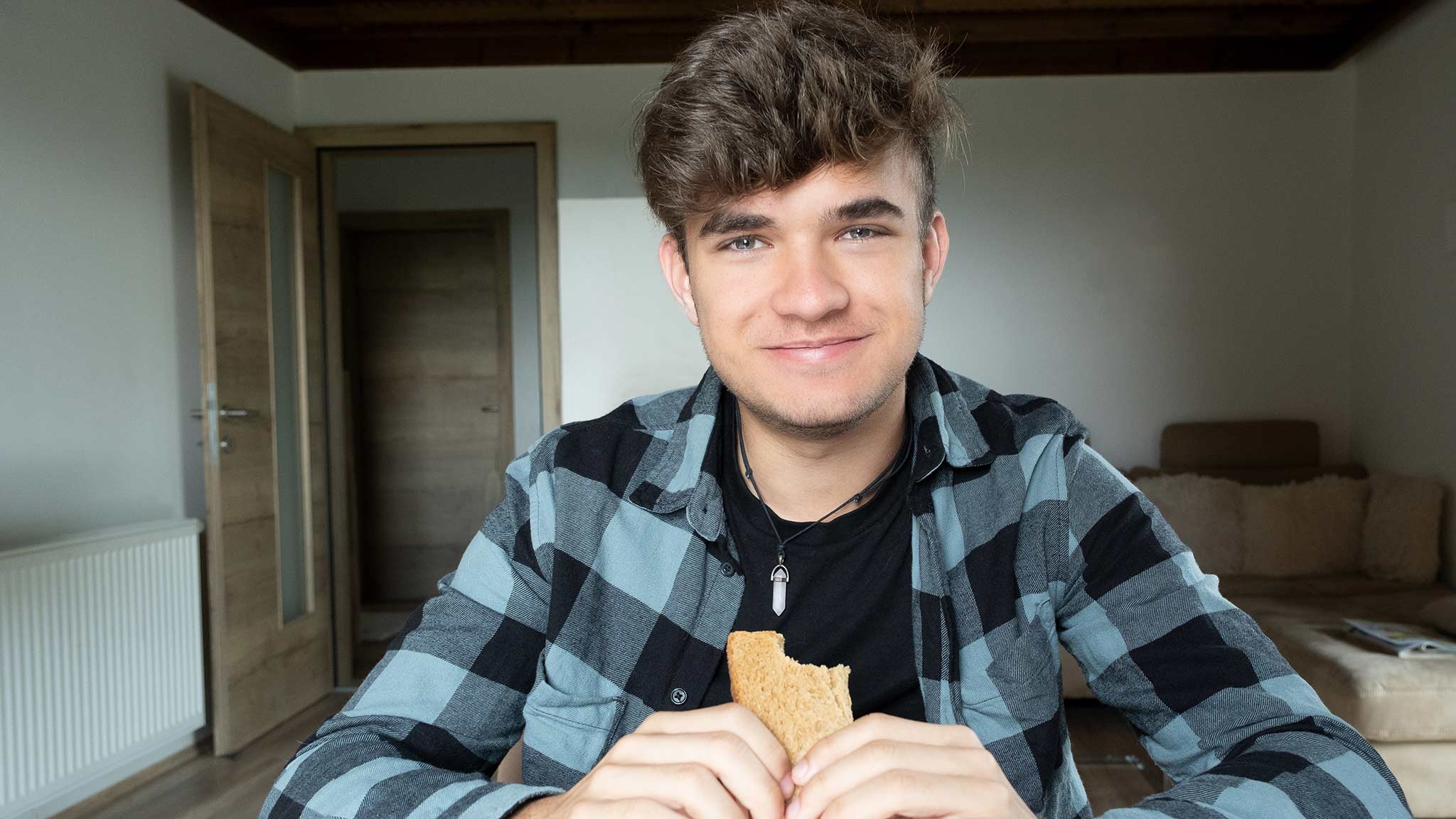 Whether you're 18 and leaving the nest for the very first time or adapting to a new situation in your later years, living alone for the first time can be really scary.
It doesn't have to be, though.
Lots of things are harder to do when you're on your own — as you'll probably find out soon enough.
Even so, living by yourself is surprisingly rewarding and it can be a time of great personal growth, too.
In this article, I'll cover: 
Editor's Note: This article is part of our ongoing series The Roots Of Loneliness Project, the first-of-its-kind resource that comprehensively explores the phenomenon of loneliness and over 100 types that we might experience over the course of our lives.
How To Cope & Embrace Living Alone For The First Time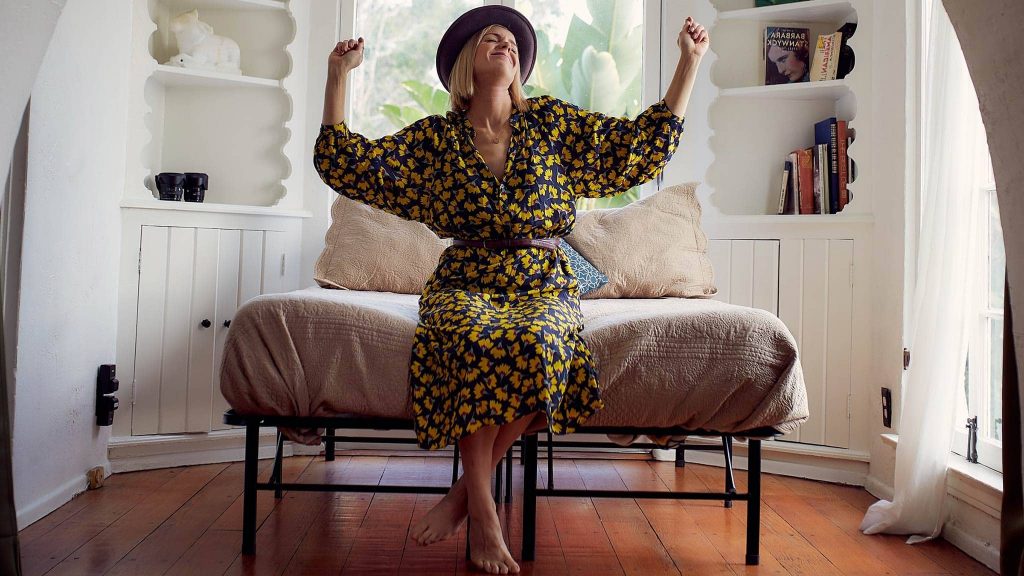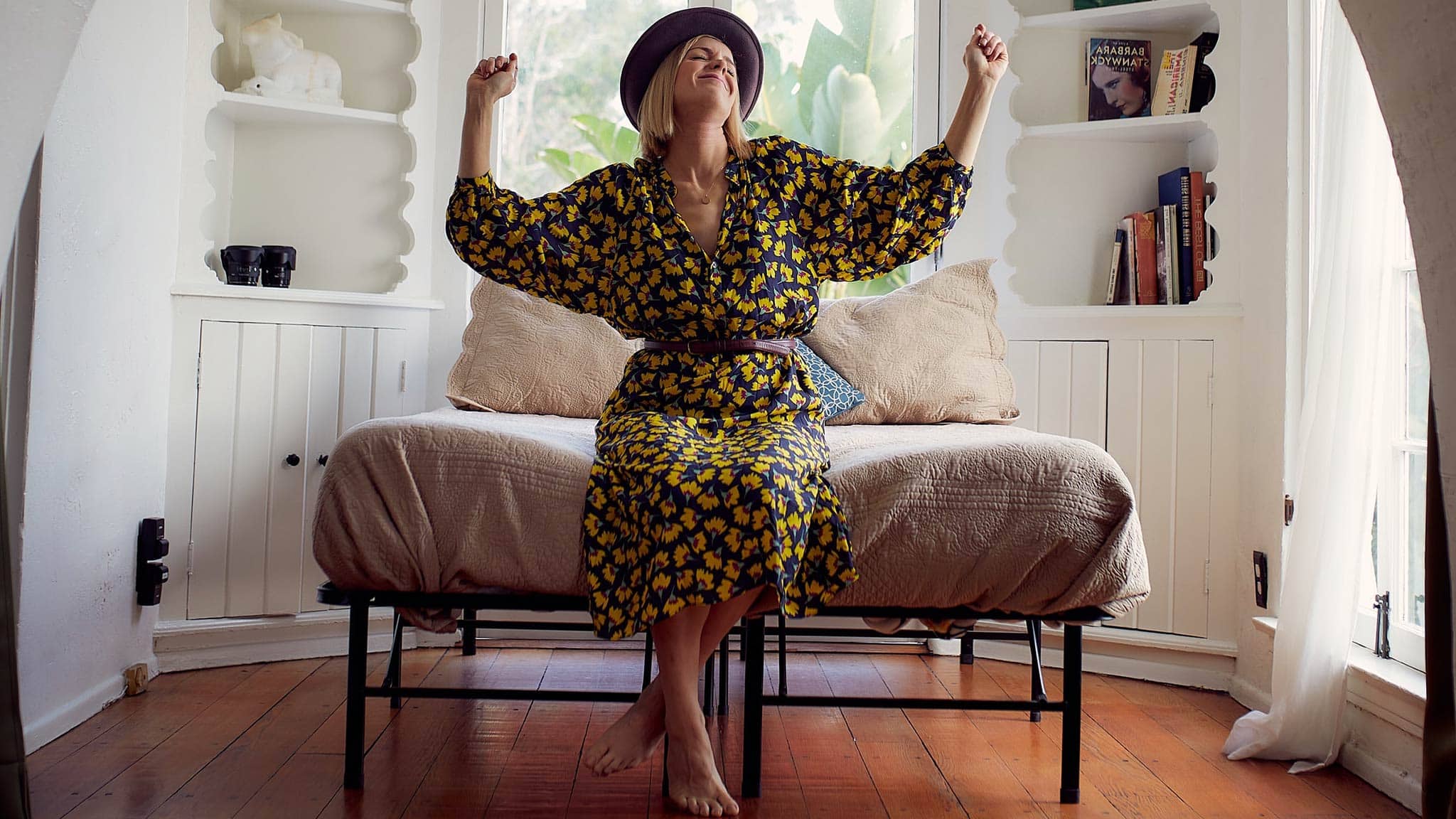 If it's your first time living by yourself it can feel completely overwhelming, but remember that lots of people have gone through this same situation.
I've found that just doing a few meaningful things can make all the difference in coping with that initial jolt of loneliness.
Decorate and arrange your home just the way you want: 
You have the opportunity to make your space cozy and welcoming so you will be happy to return home, building a positive association with your solo living situation.
Plus, you no longer have to look at your roommate's ugly poster or sit on the uncomfortable couch they've been dragging around since college.
Having a soothing space to come home to — one designed for you, by you — is a luxury that many people don't get to have.
Don't think of it as an empty space but as a peaceful place to recharge.
Enjoy the time by yourself:
Another benefit of living by yourself is the stress-free environment.
You'll never have to worry about coming home to a mess you didn't make or doing a pile of dirty dishes you didn't use.
There's nothing more frustrating than feeling like your roommate's unpaid maid.
When everything is exactly the way you left it, you can get right to relaxing when you get home.
Get a pet (if you are able): 
Although a pet doesn't necessarily fit into everyone's lifestyle, budget, or living arrangement, it can be a great way to feel a little less lonely when you're living alone.
Your dog or cat will always be there to keep you company.
Plus, walking a dog is a great way to ensure you get out and about to enjoy a little socialization.
Those aren't the only pets to consider, however.
You might find something lower maintenance, like fish, lizards, or a turtle, to be equally as rewarding.
Even if your pet can't sleep in your bed with you, they can provide interaction and a sense of companionship.
And if all else fails, a nice houseplant could do the trick!
Make and KEEP plans with others: 
If you're busy with work and you basically just come home to sleep, it's ridiculously easy to get stuck in an endless cycle of not seeing anyone socially — for weeks, or even months.
This can lead to you feeling isolated by your living situation when you don't have to be.
While many people have families or roommates to come home and chat with after work, you're by yourself — so you need to make an effort to see others.
And you also have to follow through with those plans.
Schedule those outings.
Treat them as you would any other appointment on your calendar.
And then go out and have fun with those you love spending time with.
Making friends with your neighbors is good for your emotional health as well as your safety.
Stopping to greet your neighbor while you're both getting your mail will make you feel less isolated while you're living alone.
Plus, if you ever get hurt or find yourself in need of help during an emergency, you know there is someone close by to reach out to.
Exchange numbers with your neighbor(s) so you can quickly contact them if anything happens — and they can do the same with you.
Tips For Living Alone For The First Time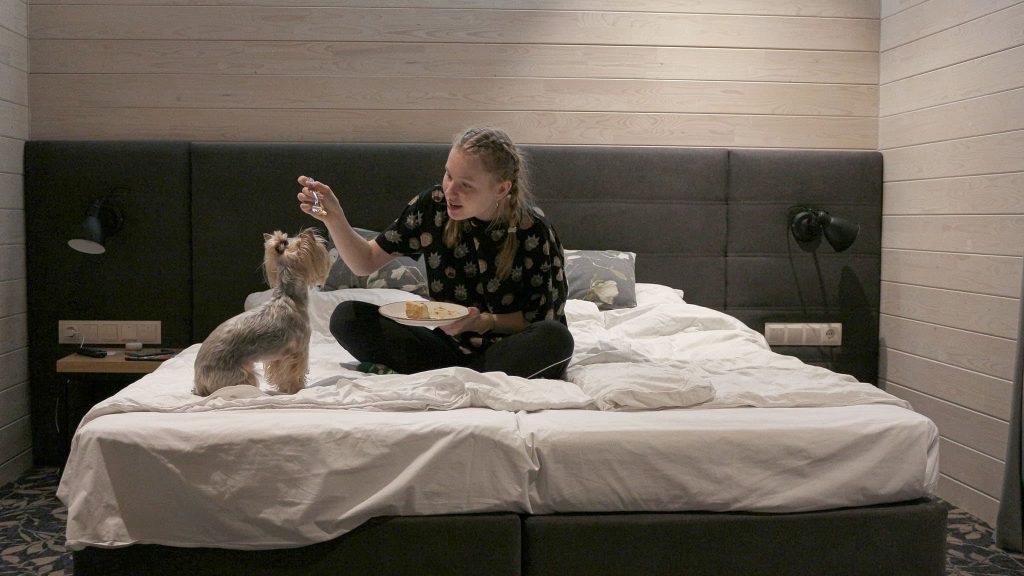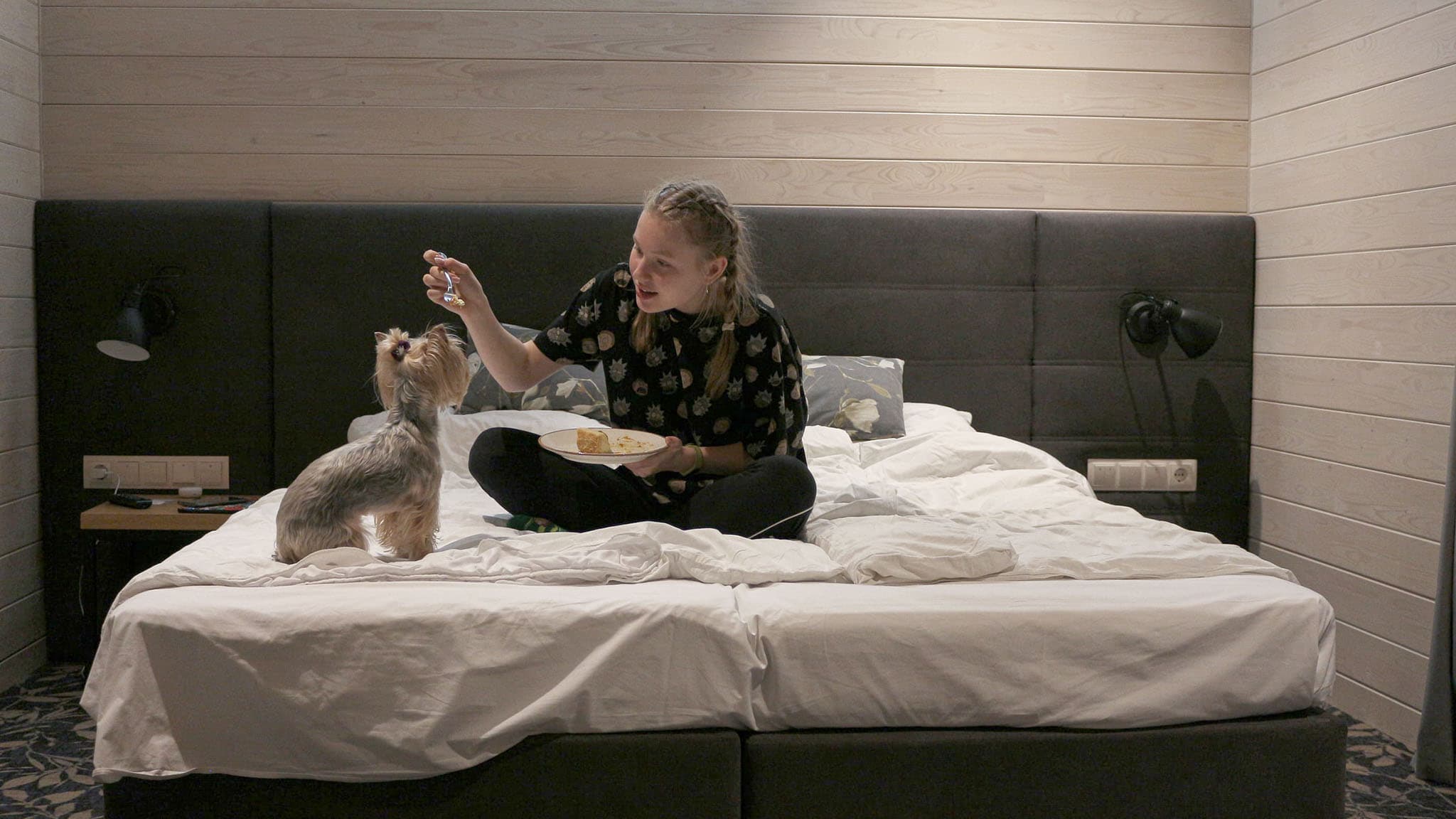 Aside from embracing life in your own place, there are some general tips that can help you settle into your new situation as a single dweller and combat loneliness at any stage in life.
Perhaps the most important piece of advice for anyone living alone for the first time is this:
Make sure locks have been changed recently.
Right after moving in, it's a good idea to hire a locksmith to change the locks (or do it yourself if you're able).
Even though your place is new to you, someone else lived there before — and there is no way to know who has keys to your front door.
If you have a landlord, get the okay to change the locks or ask them to do it.
Living Alone In Your Teens And Twenties
Living alone for the first time in your teens and 20s comes with a steep learning curve because you're learning to do a lot of things for yourself that your family had helped you with previously.
Take a deep breath, let it out, and remind yourself that you've got this.
Have emergency contacts on hand:
If you're living in a rental, there will be times when you may need to call your building manager about an exploding toilet or a meteor-sized hole in your roof at 2 a.m.
In your phone (and somewhere on paper — just in case!) write down the most important phone numbers you can think of for emergencies:
The building manager, superintendent, managing office, and/or building owner
All utility companies that provide service to your residence
A neighbor or two (if you can)
Friends and family who can help in an emergency
It's important to note that last entry — yes, you probably have most of your friends and family on your mobile phone already.
If that phone dies, how many of those numbers can you actually recite from memory?
Write them down.
Learn to budget your money wisely:
Managing money is often the hardest part of living alone as a young person and even paying your own bills can feel overwhelming.
Write down all of your projected expenses at the beginning of the month so you won't overspend.
There are lots of apps and literature out there that can help you learn to save your hard-earned cash; some bank apps even offer assistance with setting monetary budgets, as well.
Nerdwallet and Mint are great resources for budgeting your money — and they're free.
Additionally, many people use the "envelope" method.
After figuring out your budget, tally everything that will be spent on bills paid via direct payments online or from your checking account.
That money must remain in your bank account.
Then, hit the ATM to take out some of the remaining money and set it aside in envelopes that are for specific purposes, such as groceries, entertainment, or any purchases that might be cashed-based for the month — things you'd normally use your debit card for.
Don't take out any more — remember, you need to leave money in your account to cover your bills, like rent and utilities.
The cash you have on hand is what you now have designated for specific "other" purchases beyond your bills.
This ensures that you won't accidentally overdraw your account — especially if you're bad at tracking purchases made with your debit card
And with any luck, this will leave extra money in your account that adds up at the end of each month, too!
Living Alone In Midlife
Living alone for the first time in your 30s is a pretty common experience, as many people finally settle into their own place after living with roommates.
As people reach their 40s and 50s, life's curveballs can sometimes result in a sudden single-living situation that you might not have expected — or planned for — leading to loneliness in midlife.
Here are a few things to remember.
Don't let a busy work schedule make you feel isolated: 
If your career is picking up, it can be easy to work yourself to death, go home alone, and then do it all over again tomorrow.
Make sure to make plans with friends and family. As we mentioned earlier, schedule them — just as you would a work-related meeting!
Even a phone call with someone in the middle of the workday can help make you feel a little more connected to the outside world.
Do it over lunch. You do eat lunch, right?
Make sure you do that, too.
Choose the right neighborhood: 
Living in a neighborhood you don't like can add to the stress and loneliness of living alone and leave you feeling unhappy with the entire experience.
Ask yourself this: When you step out of your current residence, what is the first emotion you feel about the neighborhood that surrounds you?
If it isn't good, you might want to consider choosing another.
A major benefit to living alone for the first time in midlife is that you are usually better off financially than you were in your twenties.
Now, you can finally choose a neighborhood based on qualities that are more important than cheap rent.
A low cost of living is great, don't get me wrong, but if you're in a position to do so, find the perfect neighborhood that offers exactly what you want.
Check out the local parks, bars and restaurants, and public transit.
Walk around different neighborhoods until you find one that feels like home to you.
Living alone at midlife can be amazing — if you truly like where you live.
Living Alone In Your Sixties And Beyond
Living alone when you're in your 60s or later can be especially hard because you've likely spent so much of your life cohabitating, especially if you're retired or lost a spouse.
However, as with living alone at any other age, it is something you can adjust to with the right mindset.
Prepare for accidents and keep your safety in mind:
Many people don't like to think about this because it makes them feel "old" but that doesn't make it any less important.
Aging is natural and normal — and if you're living alone during your golden years, you need to think about your personal safety at home.
Make sure to eliminate tripping hazards in your living space and try to find a place that is accessible to older people — even if it means skipping the one that has the spiral staircase you really love.
You might be spry right now but if you plan to stay in the same place as you grow older, you'll be happy you made these considerations ahead of time.
Falling while living alone can be extremely dangerous for elderly people.
It's also important to meet and know your neighbors. You don't have to become best friends, but you should have at least one close neighbor you can call if you need help.
Finally, make sure to stock up on necessities like cold medicine and pain relievers that you might need if you get sick or no one is available to make a pharmacy run for you.
Stay connected to the outside world:
We have already covered how important it is to stay connected while living alone, but isolation and loneliness can have far worse effects on older people.
Even if you don't (or can't) make plans to go out, make sure to reach out to others over the phone — or even Zoom.
Additionally, there are organizations out there that can provide companionship and socialization opportunities for senior citizens.
Little Brothers Friends Of The Elderly and Meals On Wheels connect seniors with people of all ages, providing interaction that can alleviate feelings of loneliness and isolation.
Additionally, there are many helpful resources for lonely senior citizens right here.
In Conclusion
Living alone for the first time at any age can be really intimidating but it's an experience that will make you stronger and more in tune with yourself — if you let it.
Although it can be harder in some ways, living by yourself can be very rewarding and peaceful in many others.
You'll see.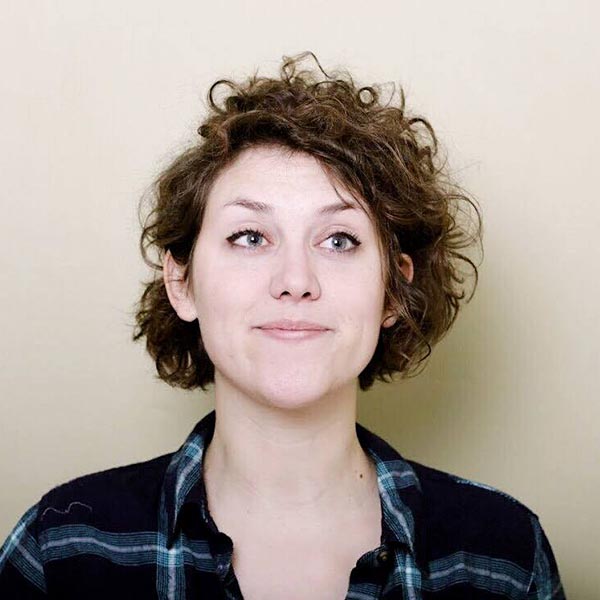 I am a standup comic based in Chicago. In my comedy and my writing, I gravitate toward talking about the absurdness of life...