8 Worthwhile Ways To Spend Thanksgiving Alone
Being by yourself doesn't mean you have to experience a lonely Thanksgiving! I'll share 8 meaningful ways to help you cope with being alone on Turkey Day.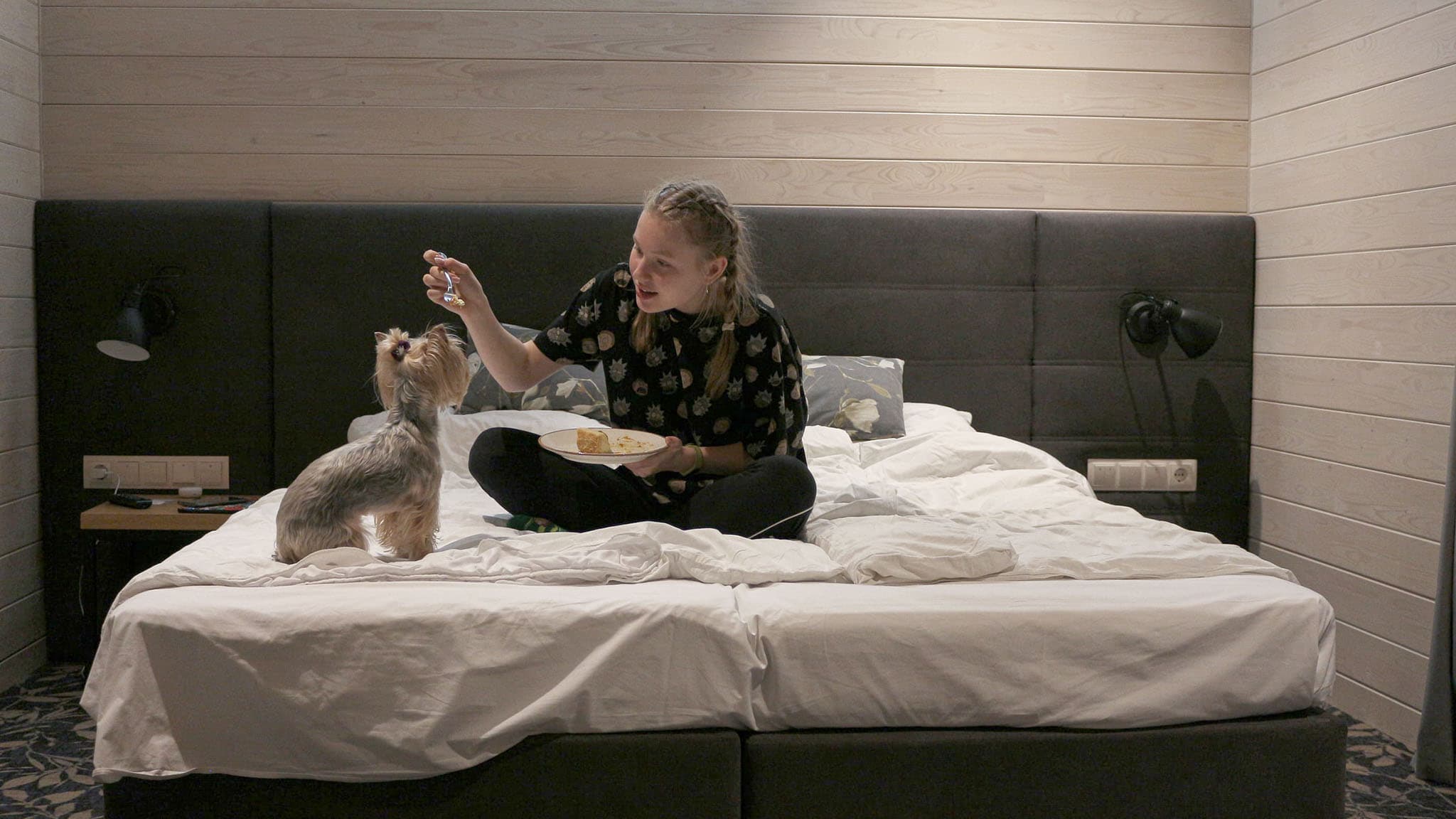 If there's one day of the year when it's easy to feel lonely while you're alone, Thanksgiving is it.
Everyone else is enjoying a perfect turkey dinner surrounded by their loved ones, laughing and talking around a crackling fire as they welcome the holiday season and revel in their gratitude.
Meanwhile, you're eating a meal solo while sitting on the couch or, as I was two years ago, staring at an empty chair and missing the person who once filled it.
You might be feeling not-so-grateful if you're anxious about Thanksgiving this year alone, but being by yourself doesn't mean you have to have a lonely Thanksgiving!
In this article, I'll cover:
Editor's Note: This article is part of our ongoing series The Roots Of Loneliness Project, the first-of-its-kind resource that comprehensively explores the phenomenon of loneliness and over 100 types that we might experience over the course of our lives.
Why Do People Feel Lonely On Thanksgiving?
Even if you're spending time with family, Thanksgiving can be a lonely celebration — but when you're observing the holiday by yourself, that loneliness is easily amplified.
Thanksgiving is what many people consider to be the official start of the holiday season heading straight toward Christmas, a time of year that can make existing loneliness worse.
A 2014 survey by the National Alliance on Mental Illness (NAMI) found that 64% of those dealing with mental illness said that the holidays exacerbated their conditions.
A separate study also discovered that 31% of adults 18 and over reported feeling lonely around the holidays.
Since Thanksgiving is so commonly associated with family gatherings, you might feel like you "should" be with family — whether you want to or not.
If you long to spend time with family and are unable to take time off of work or travel — a common experience due to restrictions during the COVID-19 pandemic — Thanksgiving can magnify the distance between yourself and your loved ones.
Many people recall spending Thanksgiving alone in 2020, a time when social-distancing mandates were widely in place and gatherings, if not exactly outlawed, were certainly discouraged and actively avoided.
Being unable to participate in familiar traditions may serve as a painful reminder of the way your life circumstances have changed and kept you apart from those you love.
Even if you're intentionally choosing to spend Thanksgiving alone, the holiday can remind you of others' connections with their families — and this can be difficult if you're not close with your own.
In my own experience, Thanksgiving awakens memories of my grandpa, who passed away in 2019. It was one of his favorite holidays and having our first Thanksgiving without him brought feelings of grief to the surface.
Even though the rest of my family was present and we were all collectively missing him, we found it difficult to partake in our usual traditions of preparing and eating a huge meal together.
My grandpa always brought the main course — a huge ham or chuck roast  — and every year, we took a picture of our meal to send to the family members who weren't able to be there in person.
The food was amazing and I was grateful to have the majority of my family present during the first Thanksgiving after my grandpa's passing — but it wasn't the same.
If you've experienced major life changes recently, such as a divorce or a move to a new city, then feeling particularly lonely around Thanksgiving isn't uncommon, either.
Additionally, about 28% of senior citizens live alone and many may not have surviving family members living nearby. Likewise, those attending college might be without the means to go home for Thanksgiving.
Everyone's situation is unique — as are their reasons for feeling loneliness — but the fact is that many people find Thanksgiving to be a lonely holiday.
Bottom Line: There are many reasons why people feel lonely on Thanksgiving, including grief over lost loved ones, an inability to travel, or major life changes like relocation or divorce. As the holiday season kicks off with Thanksgiving, loneliness becomes increasingly common.
8 Worthwhile Ideas For How To Spend Thanksgiving Alone
There are a multitude of ways to spend Thanksgiving when you're alone and although the possibilities might feel intimidating at first, this can actually be a good thing!
There is no "right" way to celebrate Thanksgiving alone and that means you have the freedom to do what you want.
If you were alone on Thanksgiving in 2020, perhaps spending another holiday by yourself isn't such a big deal, after all.
Even if this is the first holiday you're facing by yourself, however, you don't have to experience an anxious Thanksgiving this year if you're alone.
I'll share some meaningful strategies to help you cope with what might be a holiday you are not too excited about but may just end up being new traditions you look forward to every year.
Plan a day to meet up with friends for Friendsgiving.
If you know you're going to be alone on Thanksgiving but still want to celebrate, consider planning Friendsgiving — also known as Thanksgiving with friends — right before or after the actual holiday.
Friendsgiving is a great way to catch up with your chosen family, plus you don't have to worry about dodging awkward questions or listening to family arguments.
Start a Facebook event or a group text with your closest friends living nearby and make a dinner plan.
Attend (or host!) Thanksgiving with strangers.
Okay, hear me out — Thanksgiving with strangers might sound awkward, but if you're looking to make some new connections, joining others for a holiday is a great way to make new friends.
You can check your local area to find people who are hosting a meal with open invites. Specifically, sites like Meetup, Craigslist, and even some local Facebook groups are great places to start!
Begin a new tradition that you genuinely enjoy.
Traditions are a major reason why people enjoy the holidays and research also shows that traditions can help calm feelings of anxiety, which is a win-win!
For instance, my family gathers colorful scraps of paper and we each write down three things we're grateful for. Afterward, we glue those scraps onto a poster so we end up with a tree filled with things we're thankful for.
Is it kinda cheesy? Yes. But it's what we do.
Last year, my cousin did this on her iPad and shared her screen with everyone since we were all celebrating at different locations due to the pandemic, but it still worked!
Maybe your tradition will be seeing a movie, binge-watching holiday shows at home, or going to your favorite park. Whatever it is, making a new tradition is a great way to focus on things you enjoy.
Consider volunteering your time to keep your mind off of loneliness and to connect with others.
Not only is volunteering a perfect way to alleviate your loneliness, but it helps you focus on others at the same time.
Since many organizations serve community dinners on Thanksgiving and those meals are often led by volunteers, there shouldn't be a shortage of options available to you!
If you'd rather do something that's not dinner-related, check with your favorite nonprofit organization and ask if they're looking for help over Thanksgiving.
With Christmas just around the corner, many organizations are likely working on projects that need assistance.
Foster an animal for the holiday.
I don't know about you, but spending time hanging out with a cat or dog makes me feel happier and less alone. Studies have even shown that petting and cuddling an animal can reduce stress!
If you're up for having a furry friend spend time with you on Thanksgiving, many local animal shelters look for fosters during the holidays — this helps to give the staff some time off and will also likely brighten up your holiday.
You know that thing that you've always wanted to know more about but haven't ever tried? Well, Thanksgiving is the perfect day to explore something new.
Whether you'd like to research ways to start an online business or want to learn how to knit, the Thanksgiving holiday provides you with time to explore the things that interest you.
Eat whatever you want, whenever you want.
Thanksgiving alone means you don't have to graciously eat your Aunt Edna's mystery Jello mold, nor do you necessarily have to cook or bake all day if you don't want to!
Feel free to cook if that's something you enjoy, but don't feel obligated to stick to the traditional Thanksgiving fare. Eat a Thanksgiving lunch — or breakfast — at any time of the day.
If you don't want to prepare food, you can always grab something pre-made from the grocery store or your favorite restaurant — just make sure they're open ahead of time and order early if necessary!
Treat Thanksgiving like a normal day — you don't have to celebrate at all.
As obvious as it sounds, many people don't realize that you can skip celebrating Thanksgiving entirely.
This can be an especially perfect solution if celebrating is only going to make you feel lonelier.
You'll be in good company, too, since the majority of the world beyond the United States and Canada doesn't observe the holiday.
Instead, you can treat Thanksgiving as a bonus day off!
Have you been waiting for the opportunity to finally start — or finish — that book you've always wanted to write? Is there a television show you'd like to catch up on? Or do you just really want to sleep in until noon?
Congratulations! You now have time to do that.
Do whatever's best for you — and use the time to do something you enjoy.
Bottom Line: There are some pretty sweet perks to spending Thanksgiving alone, including having the opportunity to make your own schedule and eat whatever you want. Planning how you want to spend your time can help to make Thanksgiving alone an enjoyable experience.
In Conclusion
Feelings of loneliness can emerge if you're spending Thanksgiving by yourself, especially if you're in the midst of major life changes or you're not sure what to do with the alone time.
Even though the holidays can be lonely when you don't have anyone to spend them with, a Thanksgiving alone doesn't have to fill you with dread.
You can eat (and do) the things that make you happy and if you'd rather not celebrate at all, you're free to treat Thanksgiving like any other day.
Regardless of where you are in life right now, Thanksgiving can be whatever you want it to be — and that's something to be thankful for.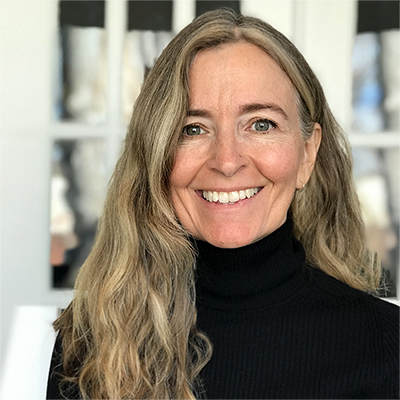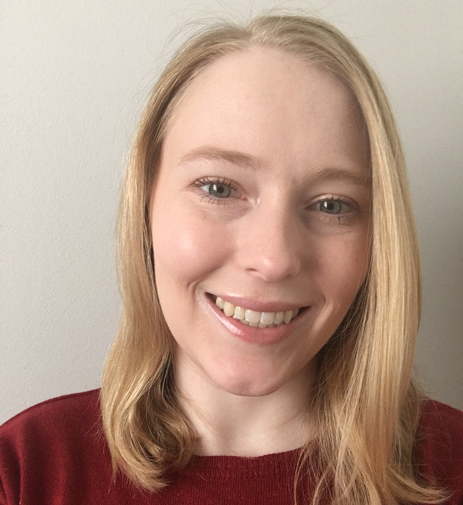 I discovered my passion for writing when I wrote 30 pages about talking wolves in the fifth grade. Since then, I've fallen in...