9 Inspirational & Positive Ways To Spend New Year's Alone
Stop beating yourself up! New Year's alone can be totally fun and an amazing opportunity to grow — and do some really inspiring stuff in the process!
New Year's is a time when we remember the past year and start thinking about the possibilities of the one just around the corner. 
But when you're spending New Year's eve alone, it can be hard to imagine a happy new year ahead.
Having just ended a long-term relationship, this will be my first New Year's alone in eight years and I'm finding it hard not to feel a little sorry for myself around the holidays.
But, as I discovered, being alone as a new year begins doesn't mean that you have to feel bad for yourself, or not celebrate your solitude.
In fact, experiencing New Year's alone can not only be fun but it can also be an amazing opportunity to grow — and do some pretty inspiring stuff in the process!
In this article, I'll cover:
Editor's Note: This article is part of our ongoing series The Roots Of Loneliness Project, the first-of-its-kind resource that comprehensively explores the phenomenon of loneliness and over 100 types that we might experience over the course of our lives.
Why Do People Feel Lonely On New Year's?
From Thanksgiving to Christmas, to New Year's Eve, and New Year's Day, most of our winter holidays center around togetherness — which can really suck when you have no one to be together with.
In January of 2020, three out of five Americans said they were lonely and after COVID-19 came along, the holidays became even more isolating.
Many people are lonely around the start of the new year for reasons that include:
As a new year approaches, we're bombarded with photo dumps from everyone's weddings, family vacations, new babies, and "totes adorbs" couples pics from the past year.
It's hard not to feel lonely seeing what others have that you don't, and it's easy to spiral straight into a case of New Year's depression as a result.
Not to mention the traditional New Year's Eve kiss, despised by single people across the globe.
In fact, if you're attending a party — single and alone — the thought of sharing a kiss with a random stranger (or having no one to kiss) can fill you with New Year's Eve anxiety before you've even set foot out the door.
I can relate. I'll be spending this New Year's Eve without a romantic partner for the first time in eight years.
Despite that change in relationship status, I won't be crying on New Year's Eve.
As it turns out, bringing in the new year alone isn't the end of the world — and in fact, has opened a world of possibilities that I'd never considered before.
If you're wondering what to do on New Year's alone, I can tell you from firsthand experience that there are plenty of options on hand.
Bottom Line: It's completely normal to feel alone around New Year's and many others are also experiencing sadness and loneliness during this season. New Year's can shine a light on the parts of your life you wish were different and there is no shame in feeling a little down during this time of year.
9 Inspiring Ways To Spend The New Year Alone
If you're spending New Year's alone, it's tempting to wallow in your loneliness or spend time reading loneliness quotes listicles, but it can also be an opportunity to spend some quality time with yourself or do something productive.
It's almost instinctual to make a list of resolutions at the start of a new year but the problem is that they turn into failures when the clock runs out.
There are much better ways to ring in the New Year — even if you're by yourself.
If you're wondering what to do on NYE alone or are struggling with new year depression or anxiety, we've got you covered.
Stop to admire your accomplishments. 
It's tradition to make resolutions at the start of every New Year but most of the time, they don't amount to much and end up making us feel worse instead of better.
(Raise your hand if you bought a gym membership last January and never set foot in that building again.)
Instead, make a list of the things you accomplished during the past year.
Did you pay off a credit card bill? Write that down. Did you finish reading an entire book series? Note that, too. Did you visit your doctor for your yearly physical? Congratulations — that's an accomplishment, too.
Even the small things you did during the year are worth acknowledging — so take time to sit down with a piece of paper, think about the past year, and write down all of the things you accomplished.
You may not have solved world hunger, but the act of writing down everything you did will help you to see that you did things over the course of the year — and collectively, they are cause for celebration.
Doing this can help ease feelings of new year depression by helping you establish a positive mindset when the clock chimes midnight.
Going forward, you might consider starting a bullet journal, which will not only help your productivity over the coming year but will also leave you with a detailed list of accomplishments to reflect upon the next time a new year rolls around.
Set intentions, but NOT goals or resolutions.
Take some time to visualize the upcoming new year with optimism.
You don't have to set lofty goals or resolutions. Instead, make intentions that you will stick with over the next several years.
Where do you want to be at this time next year? What would you like to achieve? Who do you want to become?
Intentions are different than goals or resolutions.
An intention can be something as simple as: "I'm going to be more empathetic and truly LISTEN to people this year."
It's like a small steering change that over time creates a large difference in your life.
Create a vision board with things that will inspire your future. From there, you can begin to take steps — even if they're small ones — toward reaching the things you want from your future and keep them in your subconscious mind.
As part of his annual New Year's tradition, the CEO of The Roots Of Loneliness Project, Chris Fernandez, watches "The Secret" to invite inspiration and prepare for the coming year.
Setting your intentions doesn't mean that everything you want will magically manifest before your eyes, but it can help you create a mindset that propels forward movement toward your desires — whatever they happen to be.
If you must set goals, make sure they're realistic.
I get it — some folks have to set goals for the new year and if this is you, take my advice and keep them realistic.
Maybe you want to conquer the world or make a million dollars. I'm not saying that you can't do those things, but it's important to make sure your goals are achievable at the same time.
Setting unrealistic expectations now can lead to New Year's day depression a year from now if you didn't achieve your goals because they were impossible.
For this reason, set your goals but make a point of re-evaluating them each quarter, adjusting them as needed throughout the coming year.
Get out and about and invite serendipity.
Just because you're hanging by yourself doesn't mean you have to sit at home alone.
Check out the local museum or aquarium. Try that cocktail bar you've been hearing about or go ice skating. Take in a movie you've been dying to see or find a nature trail to explore.
If the spirit moves you and you're not sure what to do alone on New Year's, get dressed up and go out solo for a night out!
No rule says you have to have a date for New Year's Eve and by doing things for and by yourself, you never know what serendipity you might invite during a day or night on the town with yourself.
Be open, look around, smile, and say hi to total strangers.
Are there family members or friends you have been meaning to talk to and haven't had the "time"? Call them up!
Maybe reconnecting with your best friend from high school — the one you haven't seen in what feels like a thousand years — is EXACTLY what you need to feel like you're really giving and living again.
Loneliness carries a stigma but don't let that stop you from reaching out if that's what you want to do — or what you're scared to do.
Go to a New Year's Eve party — or host one yourself. If a big bash isn't your thing or you suffer from social anxiety, invite a friend over or meet up for a nice dinner together.
Additionally, if you'd rather not go out at all but still want to connect with others, spend some time chatting on social media, over Zoom, or on the phone
Not sure what to do on NYE if you have no friends? Traveling alone may seem intimidating at first but it can also be extremely liberating.
If you have the time and money, take yourself on a little vacation to somewhere you've always wanted to go.
Maybe the tropics have been calling your name for far too long or perhaps you'd prefer to hole up inside a cozy cabin just a couple of hours from home, where you can chill in front of a fire with a glass of wine or a good book.
Even if all your budget allows is a night away in a bed and breakfast or a local hotel that has an indoor pool, the temporary change of scenery can do wonders for your mood and disposition.
Treat yourself how you'd like to be treated. 
If you would rather just spend time alone for the New Year, use it to rest and practice self-care.
Light some candles and take a nice bath. Work out or binge-watch that show you haven't had time to enjoy.
Snuggle up and read a book. Make yourself a really nice meal or order something indulgent for delivery.
Your time is your own on New Year's Eve, and what better way to end the year than by pampering yourself a little bit?
You deserve it!
With the New Year's holiday, you have some time off of work so take advantage of it!
The start of the new year can be a great time to redecorate or fix the things around the house you've been meaning to get to.
Get your oil changed or do your laundry. Clean the crap out of your apartment or get some extra projects done so you're ahead of schedule when you return to work.
Keep in mind that each thing you do is an accomplishment — which, as we mentioned earlier, is something that should be admired, no matter how small.
Additionally, there isn't anything wrong with doing nothing for New Year's — if that's what you'd prefer to do. It's your holiday, your choice!
Maybe this past year was a total sh*t show. Things didn't go your way and you're struggling to find something to be happy about — not to mention you're alone for New Year's Eve, too.
If you're reading this, that means you're breathing. It means you're alive.
Regardless of how jacked up your year was or the fact that you're spending NYE alone, there are still so many things to be grateful for — even if you have to look deeply for them.
Do you appreciate the warm blankets on your bed? Maybe you're thankful for your favorite coffee mug, or your most comfortable shoes. Or perhaps you're grateful that you finally managed to get your email to Inbox Zero.
Keeping an "attitude of gratitude" may sound a little silly to some, but you'd be surprised at just how much it can positively affect you.
Not only can it lower your stress and strengthen your fortitude, but it also creates a habit that feeds off of itself because you're constantly considering the good in life — which can counterbalance negative experiences when they occur.
Even if last night's dinner was a baked sweet potato with peanut butter on it because that's all you had in the cupboard, simply being grateful for having a meal can help shift your focus away from the fact that it wasn't the ribeye steak your neighbor was eating.
You can't feel envy and gratitude at the same time because the feelings are incompatible with one another.
Additionally, gratitude can block negative emotions, which is especially helpful if you're struggling with depression.
On that note, I'll leave you with this insightful video from Robert Emmons on the power of gratitude:
Bottom Line: It's easy to look at a holiday spent alone as wasted time but it's in your power to use it to better yourself or just enjoy being by yourself. Using the time around the New Year's holiday productively can take your mind off feelings of loneliness.
In Conclusion
It's very common to feel lonely on New Year's Eve or New Year's Day and it's something that most people experience at some point in their lives.
It can be tempting to wish the holidays away so you can go back to your normal life without constant reminders of your solo status but you can also look at being alone on NYE as a chance to empower yourself.
Stay busy and productive or just relax and veg out. Enjoy spending some time with yourself or reach out and find some company if you're in the mood to be social.
At the end of the day, being alone on New Year's doesn't have to mean feeling lonely. In fact, by focusing on yourself, you can take steps toward making this coming year your best one yet.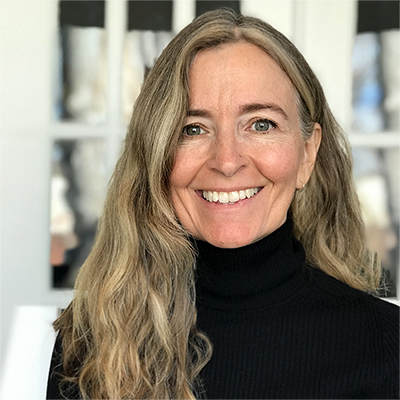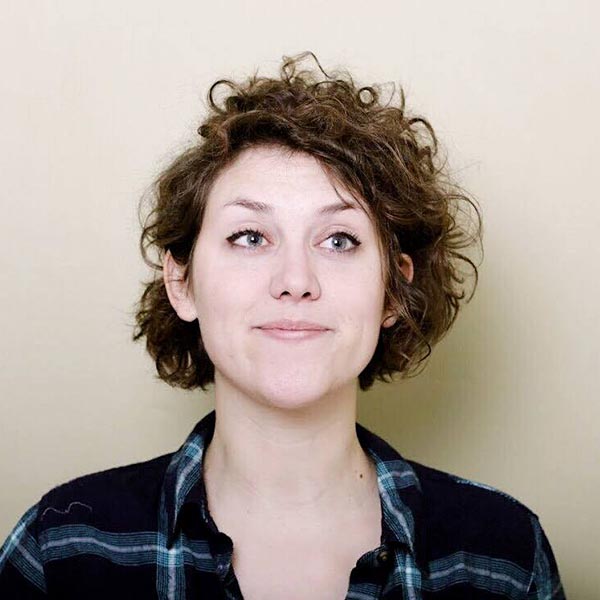 I am a standup comic based in Chicago. In my comedy and my writing, I gravitate toward talking about the absurdness of life...