5 Meaningful Things To Do If You're Alone – Or Lonely – On Christmas
Being alone on Christmas doesn't mean you have to be lonely. There are worthwhile and fun ways to make the most out of your solitude.
Christmas only means something if you have someone to share it with. — Holiday B.S.
You've heard it at the end of every cheesy Christmas romcom: It's not about the gifts…Christmas is about being together.
It's a nice sentiment, but when you're alone for Christmas, all the emphasis on togetherness pulls loneliness into sharp and sudden focus when you're by yourself — and even if you aren't.
Many of us who feel lonely around the holidays find ourselves just wishing the whole season would hurry up and end, but being alone and being lonely at Christmas are two very different things.
Take heart — there are meaningful and fun ways to make the most out of your solitude and being alone on Christmas.
In this article, I'll cover:
Editor's Note: This article is part of our ongoing series The Roots Of Loneliness Project, the first-of-its-kind resource that comprehensively explores the phenomenon of loneliness and over 100 types that we might experience over the course of our lives.
Why Do People Feel Lonely On Christmas?
In the end, it's just a day like any other but for some reason, all the commotion around Christmas causes many of us to feel our aloneness much more acutely.
Especially if you're facing "another lonely Christmas" or thinking to yourself, "I just want Christmas to be over."
In 2020, 11% of Americans reported feeling extreme loneliness during the holidays, while 70% reported loneliness on some level.
Another study reported that 31% of adults have felt lonely around the holidays in the last five years.
Additionally, 64% of those struggling with mental illness find that the holidays exacerbate their conditions, according to a survey conducted by the National Alliance on Mental Illness (NAMI).
Around Christmas time, we can't escape the barrage of happy imagery like family-togetherness-around-a-cozy-fire or that will-they-won't-they couple who finally find their way to each other with a little help from Santa Claus.
Christmas movies and TV specials all present the same basic lesson: "Christmas only means something if you have someone to share it with."
When holiday propaganda surrounds us, even our normal routine can feel sad and lonely beneath the mountain of emphasis we put on having the "perfect" Christmas.
That's especially difficult when life is anything but perfect.
Major life transitions like divorce, the loss of a loved one, or the subsequent grief that follows, can make it difficult to feel joyful during the holidays — even if those events happened months earlier.
Stress is a factor, too.
The holidays increase stress levels in 44% of women and 31% of men, which might be caused by a variety of things that include spending time with difficult family members or worry over finances and holiday spending.
Finally, Seasonal Affective Disorder (SAD) can cause feelings of depression or loneliness, which is exacerbated by the long hours of darkness during the winter, making loneliness at Christmas much more pronounced in those who suffer from it.
Bottom Line: The commercialization and outside pressure to have a picture-perfect Christmas can place our aloneness front and center. Many people suffer the negative effects of the Christmas season, which can be caused by major life changes, increased stress, or Seasonal Affective Disorder (SAD).
5 Meaningful Ways To Spend Christmas Alone
First off, it's important to remember that it's perfectly alright to be alone on Christmas day.
Experiencing a lonely Christmas isn't a personal failing of some sort and it likely happens to everyone at some point in their lifetimes.
If you're wondering what to do on Christmas day with no family (or friends) around, there are ways to combat loneliness, especially if you're spending Christmas alone for the first time.
An alone, sad Christmas doesn't have to be your fate. In fact, you might find that waking up alone on Christmas can be an unexpectedly wonderful gift in disguise.
Stay busy doing things that mean something to you.
Keeping yourself occupied during Christmas can make you feel less lonely while also allowing you to work toward something that holds meaning to you — whatever that happens to be.
I spent Christmas alone in the past and trust me, this is the perfect opportunity to finally paint those dingy kitchen cabinets. Clean the entire house if that makes you feel productive and happy. Go for a long walk or run while the parks and trails aren't so packed.
If there's a hobby you enjoy or one you've always wanted to explore, use the time to work on it.
Additionally, there are tons of opportunities to volunteer your time around the holidays, plus you might meet some cool and like-minded people while you're at it!
If you're alone on Christmas eve, for instance, food banks, rescue missions or homeless shelters, animal shelters, and other local charity organizations in your area are always looking for volunteers from all walks of life during the holidays because they're especially busy and need extra hands on deck.
Choose the one that most resonates with you and reach out to the organization to discover what they need and how you can help.
If you're looking for ideas, Little Brothers – Friends of the Elderly and Meals on Wheels assist senior citizens, many of whom may be alone for Christmas.
Likewise, Hospice works to support those nearing the end of their lives — and their families — and they can always use a helping hand. It may be difficult for some, but the rewards of volunteering with Hospice are worth the emotional toll for many.
You can also call local hospitals, nursing homes, and senior centers to inquire about volunteer opportunities they may have.
Reach out to someone and make plans.
Sometimes when you're feeling alone at Christmas, it's tempting to wallow in it. Spending Christmas alone with no family nearby or friends to call on does not mean you've failed at life.
There's a stigma that surrounds the idea of being lonely — especially around the holidays — but don't let that stop you from reaching out to those around you.
Even if you have no family at Christmas, there are folks just a phone call or text away — friends, neighbors, and even coworkers.
You don't have to wait for an invite and it's okay to admit that you are feeling lonely.
You might be perfectly fine with spending Christmas eve alone but if you aren't, ask what everyone else is doing.
Maybe that friend from work is having a party. Reach out and connect with someone from school that you've been meaning to see — they may need it as much as you do.
If the spirit moves you, similar to a "Friendsgiving," throw your own gathering for people who are in the same situation — spending Christmas alone — and make it an open invite.
Heck, you can do the same thing if you're going to be alone for New Year's, too!
Find a great book, movie, or TV show to enjoy.
With the time off from work, the holidays provide a perfect opportunity to dive into that TV show or book series that you've been hearing about, especially when you have no family or friends at Christmas.
Grab the book you've not taken the time to read yet or settle in for a night of Netflix and popcorn — holiday movies are entirely optional.
Plus, what better way to take your mind off being alone on Christmas than snuggling up on the couch and escaping to your own private fantasy land?
Splurge on yourself — you deserve it!
It's the most wonderful time of the year to buy yourself something nice.
Even if you haven't bought a single present for anyone else — or don't plan to — it's perfectly okay to take advantage of holiday sales and discounted prices to splurge on yourself.
What is the one thing you've been thinking about for a while but have yet to buy? New shoes? A massage? Go for it!
Treating yourself doesn't have to be expensive, though — you can spend time instead of money.
Gather the ingredients you need to make your favorite meal at home. Give yourself a facial and deep condition your hair. Draw a nice, hot bath and light some candles to set a cozy mood.
Anything that makes you feel good and brings joy is on the table here — you're worth it.
Understand that it's okay to do nothing at all for Christmas.
As I talked about earlier, Christmas brings with it an unfair expectation that it must be "perfect" and that you must do "something."
You really don't.
If Christmas isn't your thing or you just don't feel like celebrating it this year for whatever reason, skip it!
No Christmas Law says you have to acknowledge it or do anything holiday-related if you're just not feeling it.
Santa isn't going to send his elves to deliver a message by attacking you with sharpened candy canes and his reindeer aren't going to drop by to rough you up.
It is perfectly okay to do nothing at all if that's what you need to do — and don't let anyone tell you otherwise.
Bottom Line: Holiday loneliness happens to everyone but there are lots of ways to cope! Find meaningful projects, take care of yourself, exercise, or just relax and enjoy a book or movie. Additionally, you don't have to do anything at all — it's okay to skip traditional Christmas observances if you want to.
In Conclusion
The craze over the Christmas season makes many people feel lonely and if you're one of them, it's important to understand that you're far from alone.
It's normal to experience Christmas loneliness but there are lots of ways to help yourself reach a better mindset.
You don't have to let Christmas just happen to you but for you, by taking the holiday into your own hands, using it intentionally, and making it meaningful!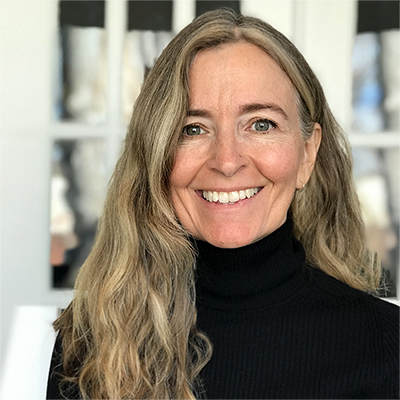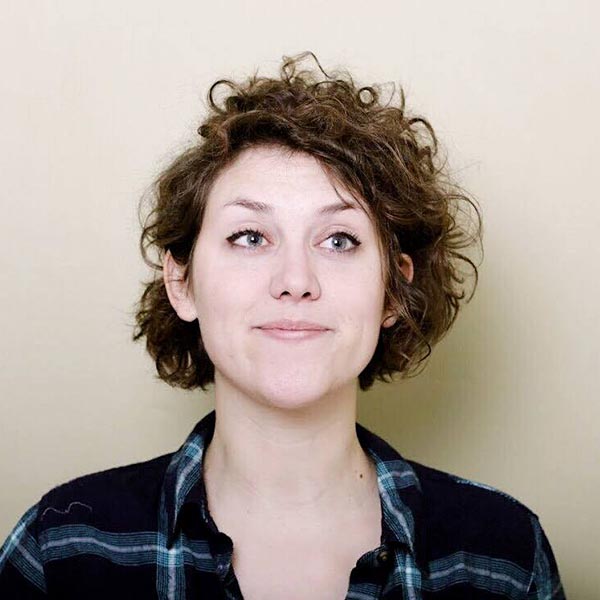 I am a standup comic based in Chicago. In my comedy and my writing, I gravitate toward talking about the absurdness of life...