Quarantine Loneliness: How To Stay Sane While Staying Home
Loneliness during quarantine is tough, especially when you feel like you can't even leave the house, but there are ways to deal with feeling lonely during COVID.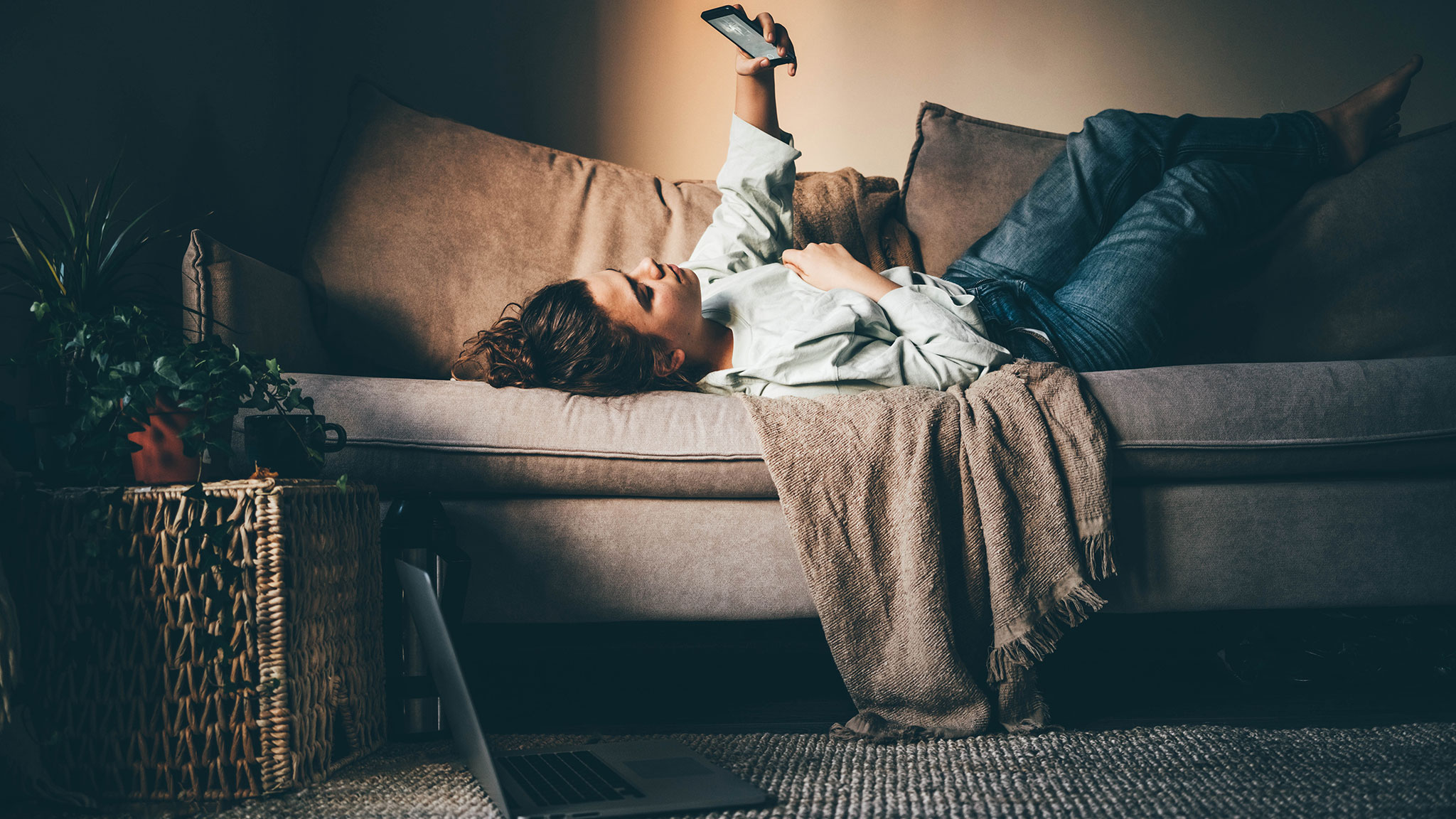 Although we all experienced the pandemic together, that does not mean we escaped loneliness or depression during COVID.
We stayed home, socially distanced like we were advised to, and tried our best to avoid any type of physical contact with others to stop the spread of a deadly (at the time, relatively-unknown) disease.
But in doing so, many of us experienced quarantine loneliness as a result of the measures put in place to protect us.
Especially those who lived through the pandemic alone.
While living in quarantine, there were only so many shows on Netflix to keep your mind occupied while being stuck indoors at home, staring at the same four walls each day.
To say that people experienced loneliness during quarantine would be an understatement.
But we learned a lot about how to cope with it after living through it.
In this article, I'll cover:
Editor's Note: This article is part of our ongoing series The Roots Of Loneliness Project, the first-of-its-kind resource that comprehensively explores the phenomenon of loneliness and over 100 types that we might experience over the course of our lives.
What Is Quarantine Loneliness & Why Is It So Difficult?
Loneliness is the empty space between the social connections you want to have versus those you actually experience.
Quarantine, however, brings with it a sudden reshaping of our social connections, essentially halting them in their tracks.
When social distancing restrictions and shelter-in-place orders were initiated after COVID-19 began, most people experienced some degree of loneliness and depression as a result of the pandemic.
In fact, our independent survey found that loneliness increased by 181% during that time.
Forced isolation during quarantine came with plenty of mental and physical health consequences.
While most people were doing their part to stop the spread of the virus by staying home (and far away from each other), their loneliness was taking a silent (and sometimes deadly) toll on their mental health.
According to this multi-country study, the frequency of severe loneliness was 21% during COVID as opposed to 6% before the pandemic.
As it turns out, there were many reasons why.
Quarantine loneliness may arise from:
Depression, which can be exacerbated by loneliness
Anxiety and other mental health struggles
Social distancing and the lack of physical contact with others
Sudden separation from family or friends, especially if you're living alone
Working from home, rather than an office
Fear of becoming infected or spreading the infection to others
Disruption of daily routines
Inadequate supplies, whether through lack of availability or the means to obtain them
Frustration and boredom while stuck at home
The lengthy duration of quarantine, lasting weeks or months
Inadequate (or frightening) information about the pandemic
Financial struggles or loss of employment due to an inability to work
For me, what it really came down to was fear.
I constantly worried about getting COVID and questions plagued me daily.
What was going to happen with my work — the thing that earns the money I need to survive?
Should I dare see my parents — potentially putting them at risk in the process — or keep waiting? And for how long? Would it ever be safe?
Because of social distancing, I couldn't even go to the gym to blow off steam the way I normally would during times of stress.
I was sad and anxious.
And it didn't help that all the while, I was getting inadequate sleep, eating junk food, and drinking a lot.
Even though I don't live alone, I still struggled with major anxiety that I felt I couldn't share openly with others.
Why?
Because I didn't want to put my fears on somebody else — especially knowing that they were likely dealing with their own.
The entire experience felt really lonely.
I wasn't the only one who struggled with loneliness while living in quarantine, either.
One man I spoke with, Dave, explained:
"At the start of the pandemic, I had just gotten divorced. All my plans for being a newly single guy went out the window. I was stuck in quarantine with no physical or social contact. I went into a bad depression. Even picking up the phone to talk with someone was too much. I was miserable and lonely."
Stephanie, another person I talked to about loneliness during the pandemic, said, "I'm an anxious person, to begin with, so during the pandemic, my anxiety was at an all-time high. I live by myself, so I felt like I was all alone."
Loneliness was a pervasive aspect of living during quarantine.
We had to learn how to navigate an entirely new way of life — for more than 2 years and counting for some.
It was hard as hell and in some ways, it continues to be.
That said, everything we've gone through can prepare us for the future in the event it ever happens again.
If anything, we've learned a lot about how to cope with quarantine loneliness, even if it was a lesson learned the hardest way.
Bottom Line: People experience loneliness for a variety of reasons already. With social isolation and fear added to the mix, it's no surprise that so many people reported feeling quarantine loneliness during the COVID-19 pandemic.
Ways To Overcome Quarantine Loneliness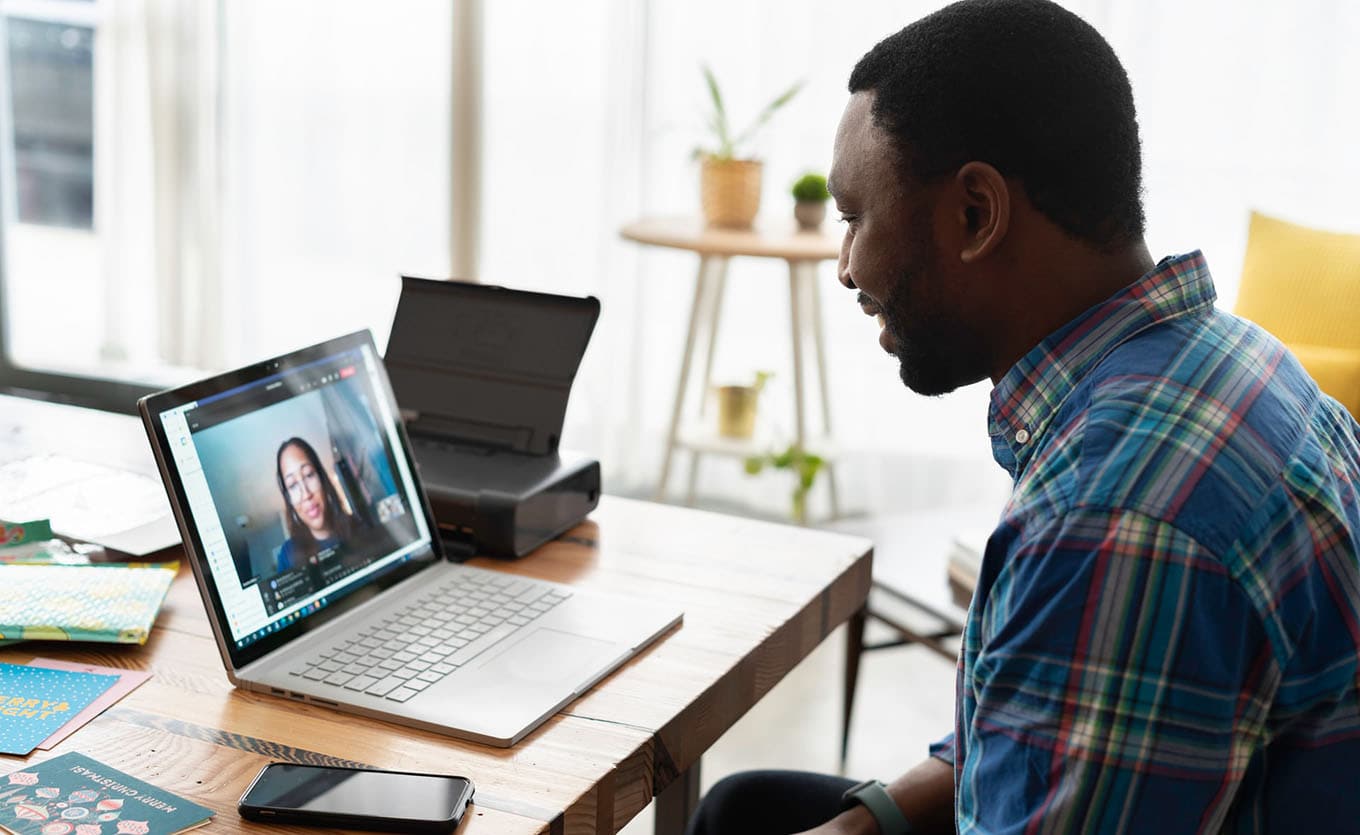 After the first six months of quarantine passed during the COVID-19 pandemic, I knew I had to change my ways.
If I remained the fearful, anxious person I had become, I would drive the last of my social connections away.
Additionally, I was experiencing major cabin fever by that point.
There had to be more to life, even amid the restrictions put in place to keep all of us safe from one another.
Taking the reins and reclaiming control over the experience, I discovered several ways that helped me to alleviate my pandemic loneliness — and they may help you, too.
Keep a routine — even if differs from what you're used to:
I know it sounds obvious, but keeping to a set routine will help your days feel much more normal, even if they're anything but.
By maintaining a routine, you can focus on "right now" and you will know exactly what to expect from each day, which will help lessen any anxiety you have about an uncertain future.
To make this easier, you can use iCal, Google calendar, or any planner to write down a daily schedule of things you want to accomplish.
Even if your routine includes making breakfast or taking a walk, jot it down.
You will feel a sense of normalcy knowing that you are still going about your regular day — whatever that means while living in quarantine.
For many of us, especially during the start of quarantine, routines went right out the window.
We wore our pajamas all day, loaded up on all the carbs our money could buy, and we were lucky if we could remember what day of the week it was.
It was a bit of a thrill for many at first — pajamas became work attire and time held no meaning — but as weeks turn into months, this sudden loss of routine can send a person straight into a tailspin.
Reclaim your routine, even if you have to shape a new one out of thin air.
It really does help.
Get physical however you're able:
When we focus so much on our mental health, we can forget how connected it is to our physical health.
Being cooped up during quarantine can feel like slow and torturous suffocation.
I wasn't kidding when I said I experienced major cabin fever.
For me, getting outside to enjoy some fresh air helped — greatly.
I started taking long walks outdoors and even found some yoga classes online.
It felt good to move my body and break a sweat, even though I was unable to work out in my local gym.
On that note, exercise equipment became scarce during the pandemic, likely due to a lot of folks buying weights and other home gym equipment, but you don't need all of that to get in a good workout at home.
Milk jugs filled with water are great substitutes for hand weights, stairs are natural stand-ins for Stairmasters or step platforms, and the floor is the perfect place to do a variety of exercises that don't require any special equipment.
Don't forget that cleaning is a great form of physical activity, too!
There are plenty of ways to ensure you're getting exercise at home, even while living in quarantine, and it's important to do so — daily.
I still recommend getting outside whenever you can, however.
A little fresh air, sunshine, and wind can do wonders for your mental health and it serves as a reminder that life is continuing beyond the same four walls you stare at every day.
It's easy to forget that during quarantine.
Stay connected with others by whatever (safe) means necessary:
Checking in with friends and family will help you feel more connected to them even if you can't see them in person.
Phone calls are the most straightforward way to stay in touch, but you can also connect through social media and private messages.
If you'd like to go the old-school route, write a letter by hand and mail it to them. You can also put a small care package together for someone you care about, too.
And of course, you can text, email, FaceTime, or Zoom to get in touch and stay connected during quarantine.
Many of us embraced technology while dealing with the loneliness we felt during the COVID-19 pandemic for this reason.
In fact, remote contact helped to alleviate loneliness for 42% of those who took our COVID-19 loneliness survey.
No matter which method(s) you prefer, it's important to make contact with those who mean the most to you — even if you can't be in the same room together.
It's easy to have dinner together if you do it over Zoom. It isn't quite the same as sharing a meal at the same table — I'm not going to lie about that — but it is far better than nothing.
Sometimes, you have to take whatever contact you can get.
Practice self-care daily — and without fail:
You have to take care of yourself, especially during trying times like quarantine.
Whatever activities help you to relax and de-stress should be a priority.
Prepare your favorite healthy foods, light some scented candles, and take a relaxing bath or give yourself a mani-pedi.
Take an online yoga class or do some good ol' stretching in the backyard if that's what makes you feel good.
Do things that feed your soul and make you happy and peaceful.
But most importantly, don't neglect the small acts of self-care.
Simple daily activities like brushing your teeth, taking a shower, or getting dressed in clothing that isn't pajamas are ways to take care of yourself that don't require much in the way of time, yet are vital for your mental health.
If you go for days without changing your clothing or even washing your face, it can harm your mental health and general outlook on life.
It's easy to shrug your shoulders and say "Why bother with all that?" when no one is going to see you in person, anyway.
YOU see you, and that's more than enough reason to do at least the minimum self-care while living in quarantine.
You'll feel better after you've had a shower and you've put on fresh, clean clothing, I promise.
Get creative — even if you aren't "artsy" at all:
You don't have to be a professional artist, writer, or musician to create something interesting.
Try your hand at painting or drawing. Use lots of colors and go for it! Who cares what it looks like in the end, as long as you had fun while making it?
If you can't draw, coloring can be a calming activity that allows you to create without relying on artistic skills.
There are plenty of adult coloring books out there that are beautifully illustrated and intricate — you'll be busy for hours.
You might try expressing yourself through words.
Write in a journal or draft stories for a book you might one day put together and sell on Amazon.
You never know what you're capable of writing until you try.
Make a collage for a friend using old pictures you have laying around.
Knit a sweater or a scarf; if you don't know how to knit, watch a YouTube video to learn.
My point?
Do something out of the box and creative — perhaps something you've always wanted to do but never had the time.
When living in quarantine, time is something you have a lot of.
It's a gift. Use it.
When living in quarantine, it's important to find some healthy distractions to keep your mind occupied.
Start that book you've been meaning to read. You can even listen to it on Audible if you're not a fan of reading.
Join an online book club, while you're at it — you can boost your social connections with others at the same time.
Watch a PBS special on something you've always been curious about. There are lots of documentaries you might find interesting on cable television or streaming services.
Try learning a new language using an online course, and then plan a future trip to a location where you can speak the new language, once the pandemic ends.
All these things will keep your mind sharp and alert, but they'll also help you to pass the time during quarantine — giving you something to focus on that isn't your feelings of loneliness.
Bottom Line:  There are many ways to nourish your mind, body, and soul during quarantine, and if you keep an open mind, you might learn something new in the process.
In Conclusion
Loneliness during quarantine is tough, especially when you feel like you have nowhere to turn because you can't even leave the house.
The truth is that many people struggled with the same feelings of loneliness during quarantine, myself included.
There are ways to deal with loneliness during COVID or any other pandemic, even if it means being more creative and resourceful than we usually have to be.
We're lucky to live in a modern world that affords us the means to connect  with each other remotely.
It's important to remember that if you communicate with friends and family during quarantine — regularly — you will see that everyone is struggling in their own way.
You are absolutely not alone in that.
None of us are, and there is a sense of solidarity and reassurance that comes with that knowledge.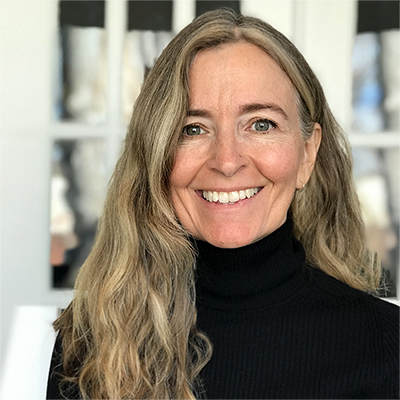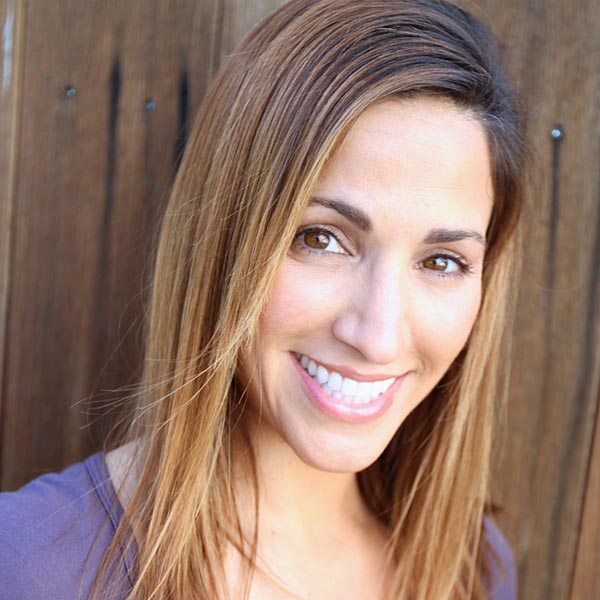 I'm a comedy writer living in Los Angeles who also happens to write about loneliness. I hope to share my knowledge and experience...