24 Really Satisfying Things To Do When You're Bored Or Alone At Home
If you're bored at home searching for things to do, there are plenty of ways to kill time — with purpose — whether fun, creative, relaxing, or motivating.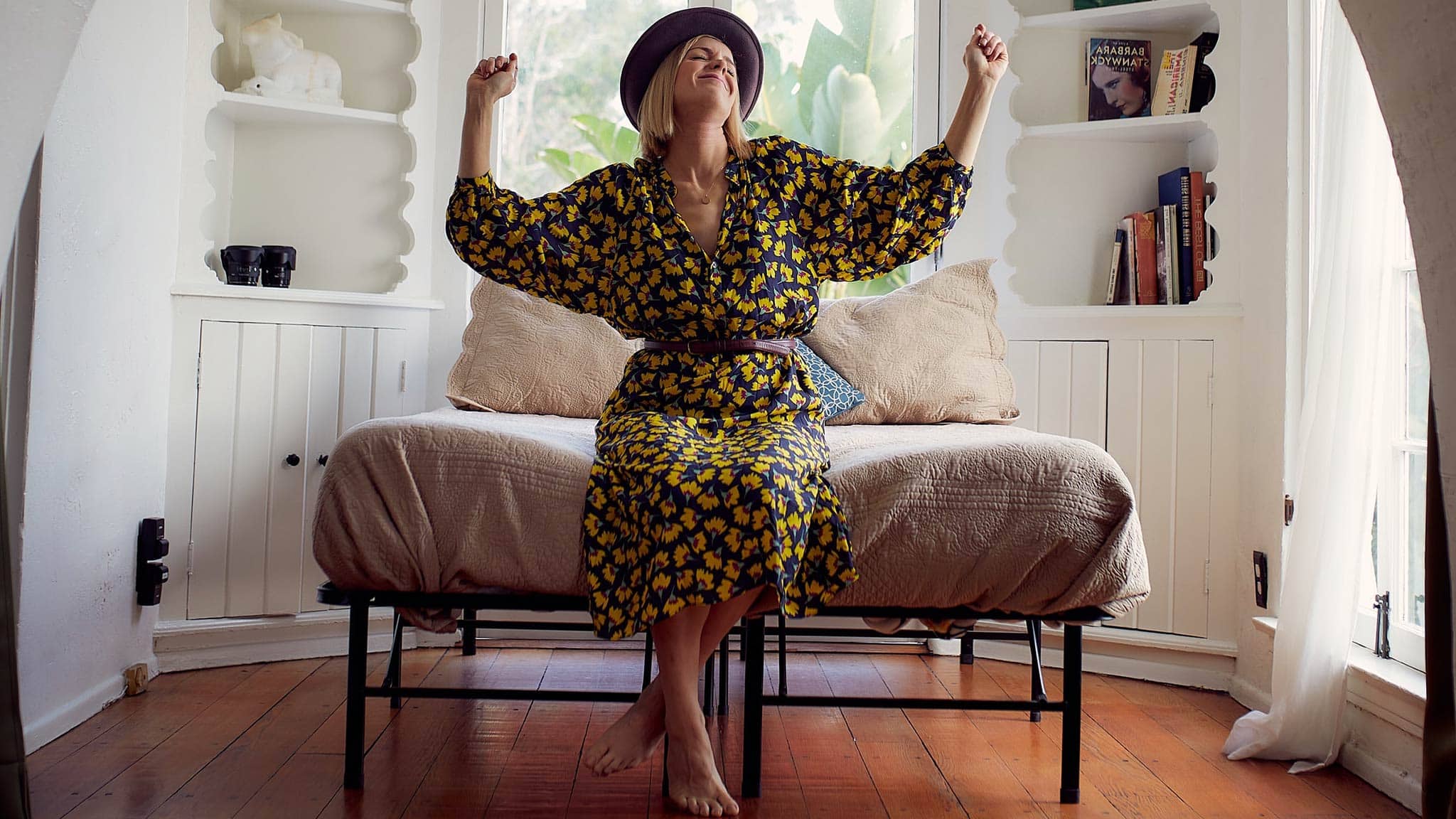 Boredom is desire seeking desire.

― Leo Tolstoy
We often tend to feel loneliness and boredom in the form of mild sadness, a vague sense of inaction, or even hopelessness.
But those feelings don't make us powerless.
If you're bored at home and searching for something to do, there are plenty of ways to kill time — with purpose — whether fun, creative, relaxing, or motivating.
And if you can't think of any, that's okay — we've got you.
In this article, we'll share 24 things to do at home when you're bored that are:
Because you never know what you'll be in the mood for!
Editor's Note: This article is part of our ongoing series The Roots Of Loneliness Project, the first-of-its-kind resource that comprehensively explores the phenomenon of loneliness and over 100 types that we might experience over the course of our lives.
Fun And Entertaining Things To Do When You're Bored At Home
I've discovered there's a lot to be said for boredom.

— Stephen King
If you're bored at home right now, finding fun things to do around the house can be a real challenge — unless you really dig housework.
The truth is that doing something quirky and outside yourself may be the best way to perk up your mood.
There are plenty of fun and entertaining things to do when you're bored at home but if you're struggling to think of a single one, read on.
See Who's Around
Are you on Zoom? Got Facetime handy?
Maybe your friends are so old that they actually pick up their phones when they ring.
No matter what method you use to make contact, a surprise call to a friend can be a real mood-lifter — for both of you.
Connecting with others helps you to feel less bored and lonely, plus you might get to hear some hot gossip in the process.
You might even want to make sure you've got a bag of popcorn handy.
Dance Party — By Yourself
I'll be honest with you — I do some of my best dancing when I'm home alone.
Blasting the music while shaking your rump will get your blood flowing and lift your spirits at the same time.
If you have close neighbors or sleeping kids, wear your headphones, that way you can be surrounded by your favorite music — just make sure you don't sing along out loud.
Remember — keep it peppy!
Check out essential dance music playlists on Apple Music or Spotify if you're not sure what to listen to.
Pure Party or Party Starters are great mixes on iTunes but if you're a fan of Spotify and dance remixes, that 50 Best Hits Dance Remix Playlist might be perfect!
Satellite radio is another great place to turn to for good dance mixes.
You might even find what you're looking for on YouTube.
For instance, if you love the Saturday Night Safety Dance on Sirius but it's only Friday night, DJ Bueller's channel has got you covered.
Self-Host Your Own Fashion Party
When's the last time you wore your favorite Halloween costume? Or that one thing you bought for a special occasion that time?
Busting out the stuff you never wear can be a ton of fun when you're bored at home.
If you really want to get into it, put on matching makeup, a fun hairdo, and take some pics for posterity or to share on social media.
Play With Some Shadow Puppets
The concept of using your instrument — that's what actors call a body — to make cool shadows on the wall is as old as cave dwellers.
It's free, everyone can do it, and all you need is some appendages, light, and a wall.
Or, make your own cutout shadow puppets!
Try your hand at funny shapes, cool birds, or reenact historical events like the crusades.
Okay…you'll probably have to work up to that last one. But you get where I'm going here.
Perform In Your Own Private Carnegie Hall
Maybe dancing isn't your speed.
That's cool.
Instead, use your music collection to find the perfect sing-a-long playlist.
Giving your singing pipes a workout can improve your confidence and help you release emotions you might be holding back.
Who knows, someone may hear you and make you a superstar — like Justin Bieber with a better haircut.
Video Gamers Unite
Gaming offers an array of things to do when you are bored at home.
You can play solo games, network with friends, or virtually engage with people you've never even met before.
Looking for suggestions? Why not try:
Whether you like puzzle games, role-playing adventure fare, or first-person shooters, gaming can improve hand-eye coordination and develop problem-solving skills.
Plus, they're pretty fun — until you have to start over at the graveyard, anyway.
I have it on good authority that our own editor-in-chief, Alison Huff, died 63 times in a row while trying to kill the hardest dragon in Dragon Age: Inquisition.
She never gave up, and neither should you.
Motivational And Productive Things To Do When You're Bored At Home
One would expect boredom to be a great yawning emotion, but it isn't, of course. It's a small niggling thing.

— Josephine Tey
Many people feel like the best possible version of themselves when they're actively getting things done.
If you're the type who needs to use time as productively as possible, there are plenty of anti-boredom activities that will leave you feeling accomplished.
Take Inventory Of Your Recipes
When was the last time you made a roast chicken from scratch using your great Aunt's recipe?
Sure, recipes — and the life-long stories that go with them — can be found online, but it behooves us all to keep an organized file of instructions and ingredients for our favorite dishes.
While you're looking at recipes, why not inventory your cupboard to see exactly what you have on hand?
Once you realize you could start a restaurant with your current ingredient stash, whip up your favorite recipe as a reward for a job well done.
Bake Something Amazing
Baking when you're bored at home is a brilliant strategy.
It fills your home with delicious scents that will almost certainly improve your mood — instantly.
You'll feel productive having created something delicious, and now you have a gift you can bring to a friend or neighbor.
We also won't judge you if you eat that whole batch of cookies by yourself — they'll stay fresh for a week or more in a zip bag.
Generate Some Electricity
When's the last time you recharged your portable battery pack or your spare camera — the one that doesn't have a phone attached?
How are the batteries in your smoke alarm?
Taking a little time to recharge the things you don't use often or change batteries where needed can literally be lifesaving.
It can also help you to feel like you've accomplished a worthwhile task.
While you're at it, check your wall plugs, surge protectors, and connecting cables for your entertainment setup and computers.
Catch Up On Lingering Tasks
There are probably chores you know you should have gotten to by now. (We all have those.)
While they may not be fun, getting mundane tasks out of the way can be fulfilling and may improve your mood.
When you're not sure what to do when bored at home, that's the best time to make that doctor's appointment, pay your electric bill, pack up that stuff for mailing, or finish alphabetizing your CDs.
People still have those, right? CDs?
Make A Wish Board (Vision Board)
Not knowing what to do with extra alone time can indicate a lack of motivation.
Organizing thoughts and goals with a bullet journal can work for many people, but others may prefer a larger, more aesthetically pleasing option — like a collage of quotes and pictures representing your goals.
Be they improved health, travel, job or creative pursuits, or just new clothes you want, having a visual representation of things to focus on is helpful, pretty, and fun to make!
You can use magazines, stuff you've printed, photographs, or even do calligraphy and artistic writing yourself.
Switch Up The Décor
Looking at the same old stuff in the same old places practically inspires boredom.
Consider moving around your knick-knacks, rearranging your books, or even switching up the pictures or artwork on your wall.
Putting things in new places will catch your eye and draw your attention to things you've been looking right past — possibly for years!
Creative Things To Do When You're Bored At Home
A lot of impulsive mistakes are made by people who simply aren't willing to stay bored a little longer.

― Paul Aurandt
Creativity can feel like a fire in your brain — but in a good way.
Getting excited about a new skill or project will send boredom packing and provide a huge sense of wonder and accomplishment.
For instance, the first time I turned a skein of yarn into an actual scarf, I was elated.
What activity or project would elate you?
Build Something Useful
Need a new spice rack?
Wish you had a spacious place for your action figures to fight?
Maybe you just found out how much a good cat tree costs.
Any of those things can inspire you to try your hand at building something.
When you're bored at home, that's the perfect time to research a new project and start planning.
Before you know it, you'll be picking up supplies and assembling your dream project. Or maybe you won't.
Even if all you end up with is some new knowledge you didn't have yesterday, that's still a good way to spend the day.
Make Some Faerie Doors
While fans of the fay can't agree on spelling — is it fairy, faerie, faery? — they all agree that those tiny ornate doors that mysteriously show up on buildings are delightful.
This is a super cool craft that involves making tiny doors from wood, stones, clay, foam, cardboard, 3-D drawing pens, or whatever else you have around.
They can be decorated with plastic gems, glitter, and paints of all kinds.
It's a small-scale craft that can be as simple or complex as you choose.
Need some DIY help? Check out video tutorials on making faerie doors from foam board and driftwood, clay, and even a horseshoe.
Some designs can even be opened!
Write That Novel
As someone with new novels out there, I know that this can be easier said than done.
Even if what you write is a short story, a drabble (a very, very short story), a poem, or the perfect tweet, writing something has innumerable benefits.
Try making a story outline, or recalling (and fictionalizing) a conversation or an argument you had. Or just think of words that rhyme until you get a poetic idea.
You might be pleasantly surprised by what your brain comes up with.
Make A Special Delivery
One of my favorite crafty hobbies is making fun postcards and sending them out to friends.
Buying posterboard will let you get the color of your choice, but you can also make postcards out of cereal boxes, postal mailers, photo paper, or cardstock.
Decorate them with stickers, glitter, paint, poetry, or whatever seems fun to you.
Then, get some stamps (postcards stamps are pretty affordable) and send them off to friends.
Everyone loves getting fun mail!
Explore Crafting Kits
If you're feeling bored and lonely, getting motivated to do a new project on your own can feel impossible.
It may be overwhelming to research crafts, decide what you want to make, then figure out what you need to buy.
Crafting kits, on the other hand, remove all the guesswork.
Whether you want to make a wallet, string beaded jewelry, finish a diamond painting, or cross-stitch a dirty word — there are kits available to help.
Try one! You may find yourself with a zillion new ideas in no time.
Embrace The Joy Of Painting
Bob Ross was totally onto something.
Painting happy little trees, Pollackesque splatters, or a Breughel-inspired hellscape can all turn into time well spent.
That's because painting releases your creativity in an expansive and universally accessible way.
Anyone can paint. Anyone. 
Paint is plentiful, colorful, and adheres to almost any surface.
You can paint on canvas, pottery, tables, walls — even your neighbor's garage door (under cover of night, obviously).
Picking up a paintbrush and spreading that color around is bound to make you feel less bored.
Plus, you've just created something that didn't exist before!
Relaxing Things To Do When You're Bored At Home
Boredom is peace misunderstood.

— Marty Rubin
Looking for things to do when bored at home and not sure you want to leap into something productive?
There's absolutely nothing wrong with simply relaxing in that case.
Finding the perfect chill activities to do can be a challenge, so we thought of a few things that might help.
Books, Books, And Maybe A Few More Books
As they used to say, reading is fundamental.
When we read, we learn things, gain empathy, and go on new adventures without ever having to leave our comfiest chair.
Reading is an affordable hobby that is accessible on many levels — especially if you're near a library.
Even if there isn't a library within a 10-mile radius of where you live, many public libraries provide access to books through apps like hoopla or Libby, among others.
Some even have their own proprietary apps available.
Not a strong reader?
There are oodles of audiobooks out there just waiting for you to find your earbuds — your local library will have these, too.
Stream Your Favorite Show — Again
It's comforting to rewatch a show you love because you already know what's going to happen. There are no surprises and seeing beloved characters on the screen can feel a lot like coming home.
It's familiar, inviting, and a source of comfort.
Sure, watching new content is great sometimes — but being blindsided by a shocking character death or a tragic plot twist may not always be what you're looking for.
Even gruesome shows like Dexter or American Horror Story can be relaxing during repeated viewings.
But really, any favorite show that makes you feel good and that you enjoy is one worth watching again.
Take Some Time For Self-Care
We all know people who say a good workout or a 3-mile run are wonderful ways to engage in self-care.
But for people who aren't out of their damn minds — or just don't enjoy heavy physical activity — self-care doesn't have to involve putting on sneakers or getting that mysterious pain in your side.
Relaxing self-care can involve a long soak in the tub, a thorough pedicure with nail paints, or even cooking yourself a lovely meal.
Self-care isn't about indulgence so much as treating yourself to something good for you.
See The Sights
While I would never advocate running outside in a zombie apocalypse, taking a leisurely walk around your neighborhood can be super chill.
If you have a dog or a leash-friendly cat, they'll probably be delighted to come with.
When you can, plan your walks for different times of day to meet new people, check out flower beds and décor, or just see the sun through the trees at dusk.
It's hard to feel bored or lonely while you're surrounded by grass, trees, and fresh air.
Make Some Of Your Own Music
The ability to play or sing a song may not be as out of reach as it we think.
Even if you've never played anything in your life, instruments like kazoos, tambourines, and bongo drums can provide enough fun sound to cobble together a song.
And there isn't a learning curve involved.
The kazoo uses your own voice while tambourines and bongos follow whatever beat you play.
If you're not musical at all, you could write some lyrics and enlist a friend to compose the actual music.
Collaborating on a musical project is a fantastic thing to do, and like painting, it creates something that didn't exist before.
If you want to learn a complex instrument like a guitar or keyboard, YouTube has a zillion free video tutorial series you can check out from the comfort of home.
There are even tutorials for learning how to play the kazoo!
Pink Noise
Superior in every way to white noise, pink noise can induce deep sleep — or just help to bring some relaxation to your day.
Boredom and feelings of loneliness sometimes occur because our minds get stuck on negative thoughts.
Pink noise, like aromatherapy, is an experimental method of addressing symptoms with a fair bit of science to back it up.
Pink noise can include rain sounds, a crackling fireplace, crickets, babbling brooks, or ocean waves.
You can play them while reading, resting, crafting, or at any time you need a mood lift and reduction in anxiety.
In Conclusion
It can be tough to get motivated when you're bored and feeling a bit lonely at home, but once you have a fun, productive, creative, or relaxing idea to pursue — you will!
We hope this list gives you several ideas that you can use to springboard yourself into new projects and accomplishments that make you feel good about the time you're spending by yourself.
Feeling bored and lonely is unavoidable sometimes — that's true.
But the thing to remember is this: Where there's time, there is opportunity for something good, whatever that happens to be.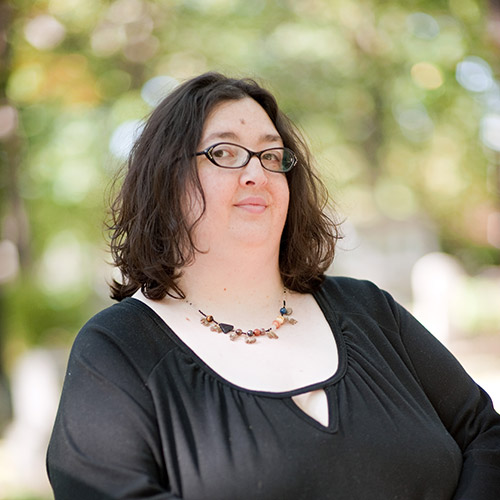 I am the author of A Stabbing for Sadie, Kiss Me Like You Love Me, and The Finster Effect as well as a...