How I Dealt With The Pain Of Feeling Lonely After A Breakup
Feeling lonely after a breakup can be a painful and overwhelming part of ending relationships but it's normal and you're certainly not alone in going through it.
Breakups can be a difficult and intense process that propels us to new states of being — one that no longer includes the person we once loved.
I always cringe when I reminisce over my first major breakup. The screaming fight. The feeling of disbelief. The hole in my stomach. The waves of love and hate coursing through me all at once.
It was a clean-cut, all things considered.
My belongings rested in the hallway outside of the apartment — every little piece of me, down to the small notes and love letters I wrote when we were still happy.
We would never speak again.
Chaos overcame me. I became an entirely different person at times.
My actions and behaviors surprised me, but looking back now, I can see that I was simply acting out of loneliness…and fear.
A breakup forces us to experience a situational change (often one we didn't want) and as we tread water in the surging wake, we're left flailing on our own — without the partner we may have thought was the "one."
In this article, I'll cover:
Editor's Note: This article is part of our ongoing series The Roots Of Loneliness Project, the first-of-its-kind resource that comprehensively explores the phenomenon of loneliness and over 100 types that we might experience over the course of our lives.
The Loneliness Of A Breakup Can Touch Every Aspect Of Your Life
Feeling alone is a difficult yet important step in the breakup process; it's something we all go through to some degree, and often at different stages of the breakup.
In fact, your experience of loneliness may be intense during the breakup, especially if you were living with your partner or accustomed to spending all of your free time with them.
Getting through the worst periods of loneliness during or after a breakup is extremely painful, yet it amounts to incredible change that ultimately moves you forward.
Just not always right away.
You might experience loneliness for many reasons because of a recent breakup, including:
I recall feeling scared of being alone after my breakup.
I thought that if I surrounded myself with other people and activities, I could somehow rid myself of the intense loneliness that swarmed my mind and heart.
During my experience with breakup loneliness, I found myself having obsessive thoughts about my ex and feeling quite lost in my daily life.
Not to sound dramatic, but it almost seemed like I had completely forgotten how to get through the day without the presence of my partner.
I had to teach myself how to process my day without contacting my ex.
All of my little habits — like reaching out with good news or even just texting a funny meme I found on the internet — were things I had to consciously stop myself from doing.
Even though now, more than 3 years later, I can clearly see that the relationship should've ended way earlier than it actually did, I still hold space for who I was when my life crumbled to pieces all around me.
Loneliness attached itself to me, casting its shadow, encasing me in a downward spiral of self-doubt and tumultuous behavior.
With time, however, I pulled myself out of it. But it was only time that healed the wound.
The loneliness that I felt during my first major breakup was substantial, and while it took a long time to overcome my feelings of instability and dissociation, I feel stronger today for having gone through it.
Feeling so alone after a breakup is part of the process — for all of us — but it offers a new perspective on life, too. There is always light at the end of that tunnel, even when things seem at their darkest.
While it's hard to lean into some of these intense feelings you may be experiencing, it can help to remember that with time, the idea of being alone will not feel as scary or painful.
I promise.
Being alone or even living alone after a breakup is something that takes practice but it does get easier over time.
I know that I'm not alone in my experience of being lonely after my breakup — and neither are you. It's normal.
While it can be extremely uncomfortable and sad to experience, it ultimately leads to growth in the end.
Bottom Line: Feeling alone after a breakup is often overwhelmingly painful and scary. The newness of being without a partner can stir many different emotions in all of us, with loneliness being at the forefront. Although it can be difficult to go through, the experience can lead to personal growth — with time and healing.
How To Not Feel Lonely After A Breakup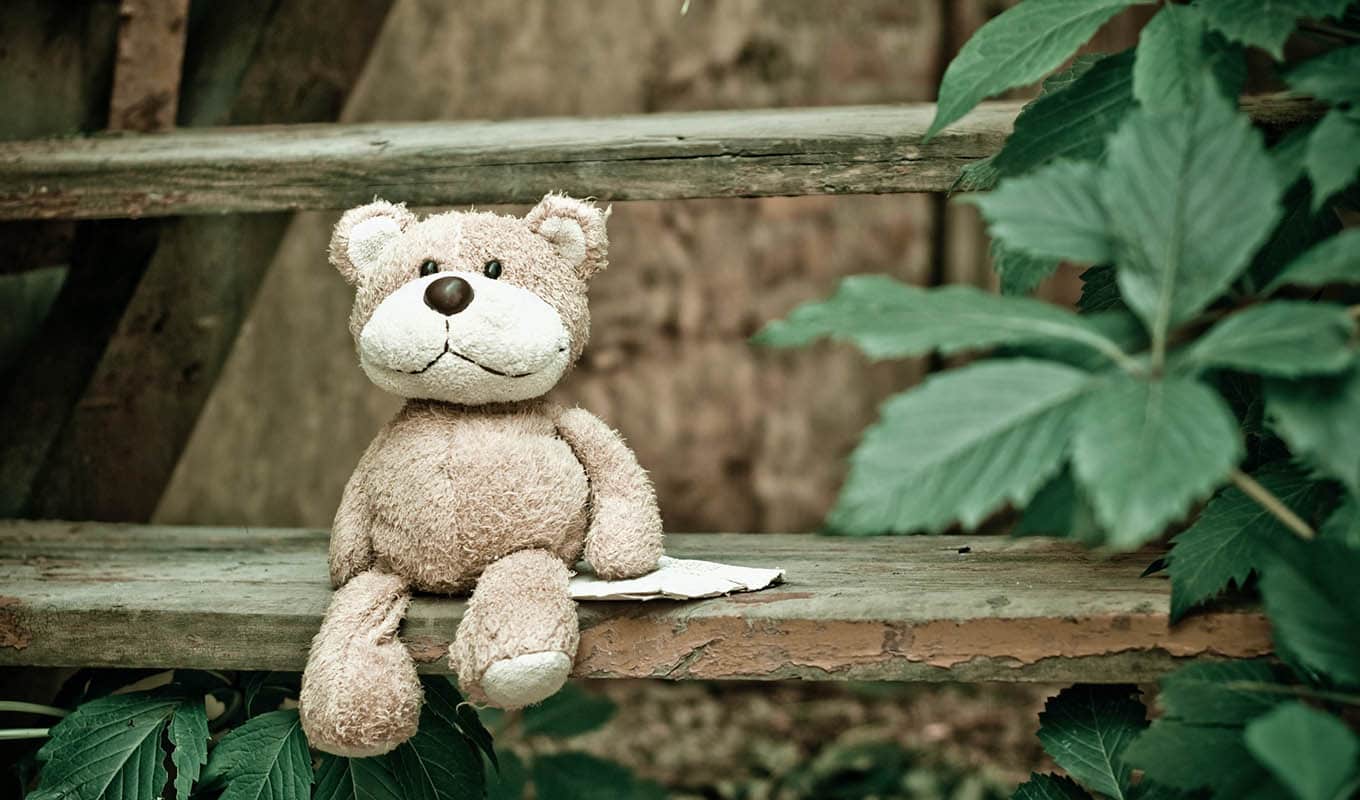 You may be wondering if there is a way to cure breakup loneliness, or how to stop feeling lonely after a breakup.
There's no magic one-size-fits-all answer to that.
For me, the thing that ultimately cured my loneliness was time, although there were some important things that I did to help pull myself out of my own funk.
Deleting my social media was the best thing I did for my mental health during my breakup.
Before I kicked the habit, I was spending countless hours obsessively checking the social media accounts belonging to my ex, trying to absorb as much as possible from those digital photos.
Little did I realize that with each check of her social media, I was only causing myself unnecessary pain and suffering. I wasn't with her. I couldn't be with her.
So why was I torturing myself like this?
Being on social media prompted so much loneliness, it even caused me to feel more disconnected from the other people in my life because whenever I found myself on social media, all I could focus on was her.
I prefer to have her existence in my memory rather than on my phone.
Not only did deleting my social media accounts help me to get over my ex, it also enabled me to feel more fulfilled in my life in general because I could focus on other things.
Changing your hair, getting a tattoo, or reinventing your style can majorly help to mentally separate yourself from your ex-partner, creating some space for you to feel excited about the future while letting go of the past.
I'm not saying that you have to go entirely nuts — that's how many of us end up going through a "bangs" phase with our hairstyles — but even subtle changes can add a spring to your step and boost your self-confidence, too.
And yes, somewhere deep down there's likely a small part of you that might do this in an effort to "show" your ex what they're missing — and that's okay.
No one says coping with loneliness after a breakup can't come with a side of "just desserts" if your ex happens to see you on the street when you're looking hot with a capital H.
If it makes you feel better about yourself and rejuvenates your self-confidence, that's what matters most.
Listen to breakup music and throw a pity party: 
One of the best things you can do for yourself during a breakup is to allow yourself to feel sad.
Sometimes the best way to do that is to spend time alone, listening to songs that you know will make you cry.
Immersing yourself in grief over the end of your relationship is a form of catharsis that can help you to process your feelings, lean into your emotions, and then release them.
Sometimes the only thing you can do is feel sorry for yourself — and that's okay — your saddest jam is always a great addition to any pity party.
Breakup songs also serve as a reminder of the fact that we are not alone in our loneliness, or heartbreak.
Take Taylor Swift's "All Too Well" for example — the 10-minute version is real, raw, and profoundly honest. Hearing her words, you can tell she's been there, too.
"The End Of The Road" by Boyz II Men is another classic that's hauntingly beautiful if R&B is more your speed, while "Lose You To Love Me" from Selena Gomez is a heart-squeezing ballad that can help the tears flow.
If you're not sure what to listen to, you can find a wide variety of playlists on Apple Music — type "heartbreak" in the search bar, scroll down to Playlists, and you'll be crying in no time.
Likewise, if you're in the mood to embrace your breakup and strengthen your resolve, "Forget You" from CeeLo Green, "Bye Bye Bye" from *NSYNC, "thank u, next" from Ariana Grande, or "So What" by P!nk might be just what you need.
The point is to let your emotions out; choose a musical score that will help you to release them so you can move toward your future.
Being newly single causes a whirlwind of emotions that are at times extremely hard to handle.
Lean into your loneliness by doing something that is just for you.
Book a massage, go on a trip, try a new hobby, order a pizza with your favorite toppings, try anything that sparks an interest in you.
This is especially important if your former partner wasn't treating you the way you should have been.
If mistreatment was part of the reason for your breakup — or even the whole reason — treating yourself well now can serve as an antidote and a valuable reminder that you deserve better than you got.
The first step? Treat yourself right and acknowledge the fact that although one door has closed, the future is wide open.
Bottom Line: When it comes to a breakup, as my mother would say, time heals all wounds. The experience of loneliness is all a part of the process, and reminding yourself that healing takes time will allow you to lean into the future — and stop reminiscing about the past.
In Conclusion
Feeling lonely after a breakup is a painful and overwhelming part of the relationship process — but it's normal, and you're certainly not alone in going through it.
While it may feel everlasting right now, the loneliness you're feeling does not last forever.
In truth, the experience of loneliness after a breakup only helps us to grow, learn, and discover more about ourselves and how we interact with the world.
It gives us hope, too. Semisonic said it best:
"Every new beginning comes from some other beginning's end."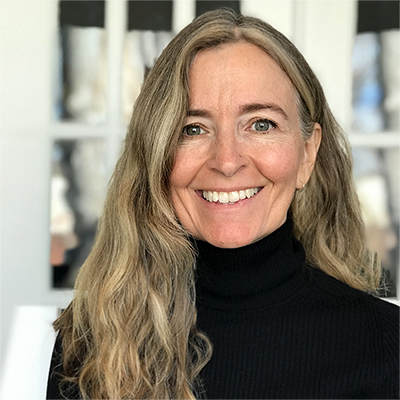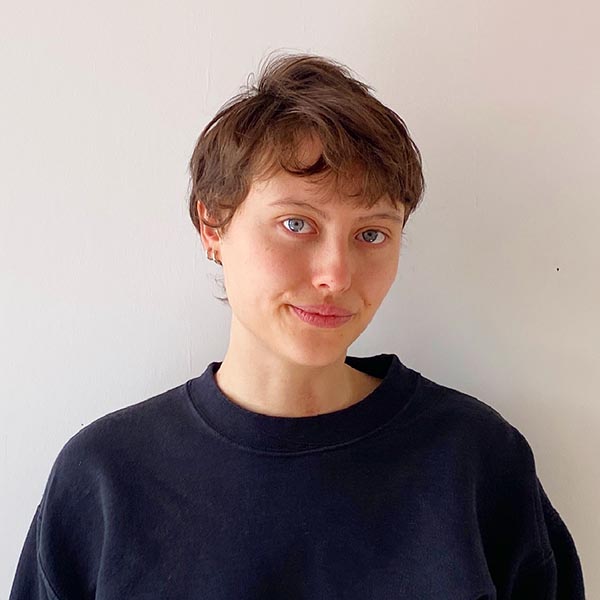 I'm a lesbian Aquarius living in Brooklyn, New York. I like to think about things and read about things. I enjoy writing, as...