5 Ways To Deal With Feeling Lonely And Isolated At Work
I had never felt more alone at work than during my first job in NYC. Loneliness in the workplace can affect our career in many ways. Here are 5 tips to help.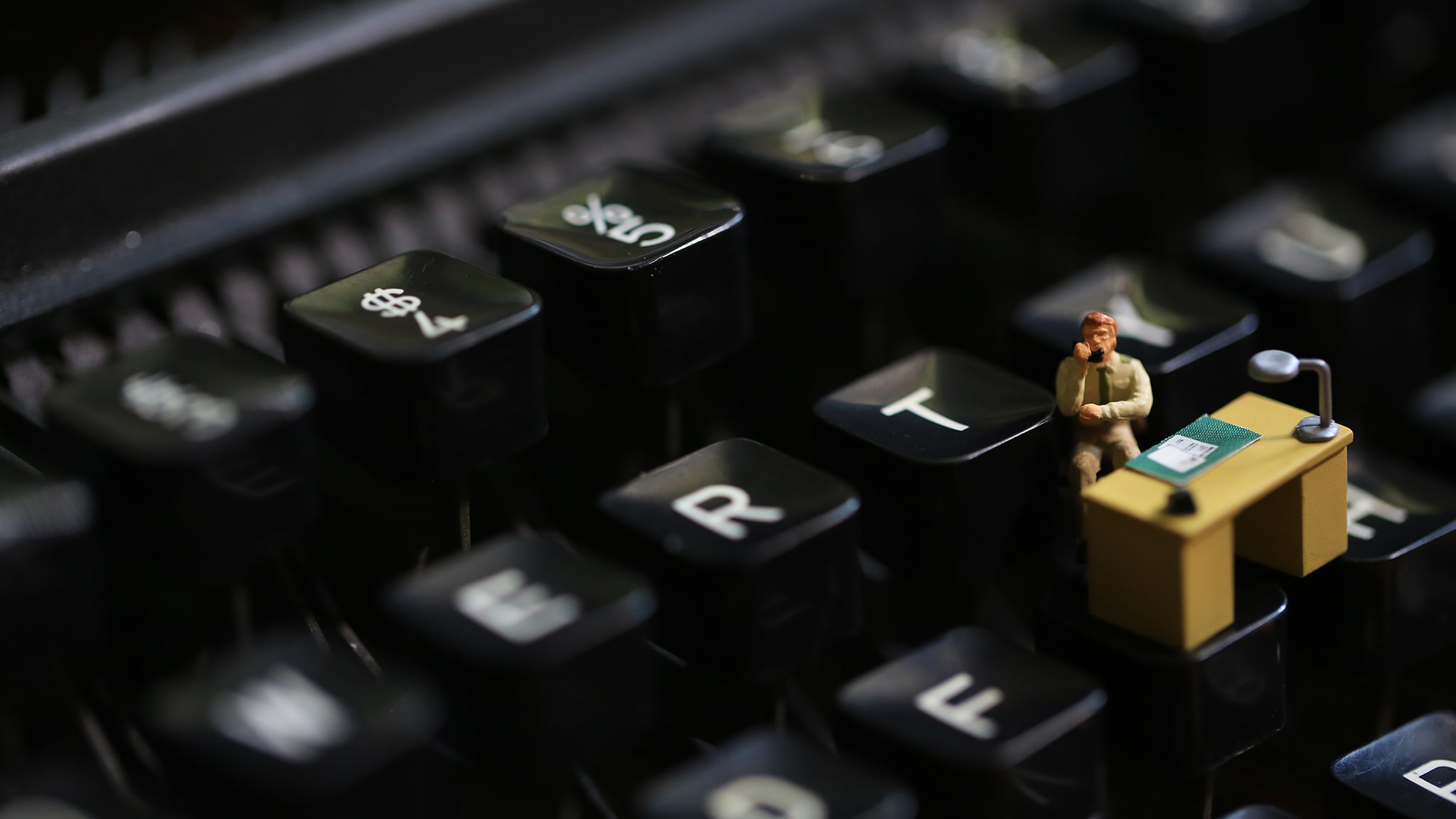 When I first moved to New York, I worked in a fancy, downtown office with floor-to-ceiling windows that offered amazing views of the sprawling cityscape.
There were more than 200 people working on my floor and I couldn't wait to get to know my new colleagues.
But just a few days after beginning that particular job, I realized that making friends at the office was not going to be an easy task.
At work, I could hear nothing but the incessant clacking of fingers busily typing away on more than 200 keyboards.
In lieu of talking to one another face-to-face, we used an instant online messaging service to communicate with one another.
Rather than eating lunch together in the kitchen, we kept our headphones on and ate alone at our desks.
And instead of catching up with one another to share a drink after work, we muttered a quick goodbye before scurrying out the door en masse.
I had never felt more lonely at work and it made me miserable. I couldn't wait to get out of there at the end of each passing day and the quality of my work suffered as a result.
In this article, I'll cover:
Editor's Note: This article is part of our ongoing series The Roots Of Loneliness Project, the first-of-its-kind resource that comprehensively explores the phenomenon of loneliness and over 100 types that we might experience over the course of our lives.
Why We Experience Loneliness In The Workplace
My own experience is not unique.
Workplace loneliness is on the rise, thanks to modern technology and an increasingly remote workforce.
As it turns out, loneliness in the workplace is affecting not only the way we do our jobs, but the length of time we stay loyal to a company.
According to a study that was featured in Dan Schawbel's book, "Back to Human: How Great Leaders Create Connection in the Age of Isolation," 60% of those questioned said they would be more likely to stay with their company longer if they had more friends.
When we feel isolated at work, even if we're working in leadership roles, we are less likely to communicate with colleagues, share ideas, or even feel motivated to do our jobs properly.
While working in that beautiful New York office, I would often find myself contemplating the point of working hard when no one ever comments on my work or my progress.
It felt meaningless.
Why Working Remotely Can Lead To Loneliness
In 2015, 3.9 million U.S. workers were working remotely, that number jumped to 4.7 million prior to the COVID-19 pandemic, after which roughly a third of Americans began working from home.
Through our survey on loneliness during COVID-19, we discovered that 24.6% of respondents who worked from home prior to the pandemic struggled with feelings of loneliness.
The number of lonely remote workers skyrocketed during the pandemic, however, with 57.7% of respondents who worked from home during the pandemic feeling somewhat or much lonelier as a result of social distancing and sheltering-in-place.
They also suffered from burnout.
According to one survey, 68% of respondents who worked remotely from home during the pandemic reported struggling with workplace burnout.
Burnout isn't unique to remote workers, however, nor is it unique to extenuating circumstances like those during the COVID-19 pandemic.
One pre-pandemic survey of more than 11,000 workers (remote and in-office) found that 58% of workers suffered from burnout as a result of their jobs.
Dan Schawbel's study found that employees increasingly depend on technology to communicate with their colleagues, including email (45%), text messaging (15%) and instant messaging (12%).
Out of those who worked remotely at least some of the time, 40% of respondents felt that having more face time with their team would help to make their relationships stronger and foster a sense of connection.
The study also found that remote workers who feel a sense of disconnection from their coworkers or team are more likely to quit their jobs when compared to people who work in office settings together.
While remote work does offer considerable flexibility for many people, loneliness can be a price that is difficult to pay.
How To Combat Feelings Of Loneliness At Work
So what can you do if you feel lonely or if you don't have anyone you can talk to at your workplace?
Here are some tips to help counteract the loneliness you feel at work.
Leave your desk once in a while.
Get up, walk around, and maybe even approach someone in the kitchen or communal area to offer up a quick, "Hey. How's it going?"
You might find that they've been dying to speak to someone, as well, but were too afraid to break the continued deadlock.
I finally made friends with a girl in another department and it made going to work so much more appealing.
This article describes the importance of having a "work best friend" and states that a meaningful friendship with a colleague can have a profound impact on your overall performance at work.
In fact, employees who had a best friend at work were 28% more likely to report that someone at work has talked to them about their progress in the last six months.
Ditch the technology for a bit.
The importance of human, face-to-face interaction at work cannot be underestimated.
Instead of sending an email or an instant message, go over to your coworker and speak to them in person. Even if it's not the usual thing people do in your office, don't be afraid to be a little different.
According to a 2016 survey by recruitment agency Randstad, 89% of respondents said face-to-face meetings were the best way to interact with others at work.
Not only that, but you might just make a friend in the process.
Be proactive about contact with others.
Be the person who organizes a monthly lunch or Friday drinks. Even if just one person attends, it's a start!
This article offers some excellent advice for organizing work events. Not everyone is going to be into work-related get-togethers and events, but some just might.
It's worth the effort — you never know until you try.
Don't let them get you down!
Author Anne Niederkorn writes in this article that keeping your sense of humor is vital to your survival at the office.
A quiet office setting can sometimes feel like a museum so try and break the ice with some jokes.
Humor is also a great way to open yourself up for inclusion into tightly-knit groups of people who are already friends at work.
And what about remote workers?
According to a Gallup poll of almost 10,000 employed adults in the United States, those who work remotely but who also come into the office at least one day per week were found to be the happiest.
You may not have an office to go to — particularly during a pandemic or other extenuating circumstances — but that's okay.
Working somewhere other than your home when you are able to can help to combat the feelings of isolation you may have.
If you're suffering from loneliness as a remote worker, other tips that I have found to be helpful include making plans with friends after work, getting some fresh air, or doing some exercise to break up the day.
Most importantly, you need to find the right balance between work and play.
Remote workers who don't have set, scheduled hours are often tempted to keep working until the job is done — no matter how long that takes.
When you work from home, you're kind of always at work, making it even more important to find a healthy balance so you won't burn yourself out or exacerbate your feelings of loneliness.
In fact, a study found that as a result of shelter-in-place and increased telecommuting as a result of the pandemic, employees on average were actually working an additional 3 hours per day in the U.S.
In the U.K., France, Spain and Canada, people were working an additional 2 hours per day.
So while the possibilities for telework will likely expand in the post-COVID-19 world of work, finding that balance will be more important than ever.
Take breaks to call a friend or colleague and schedule face-to-face meetings. Go for a walk, play with your kids, and give yourself some breathing room to thrive in your remote working environment.
Whether you work in an office or remotely from home, loneliness affects workers around the world.
But by talking about it and acknowledging it, we can work together to alleviate workplace loneliness, one cubicle at a time.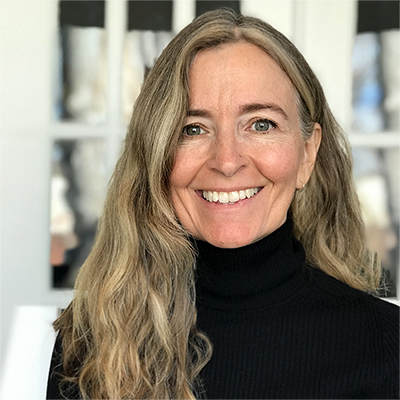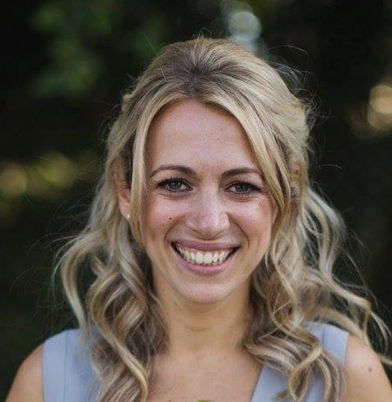 Hi there, I'm Helen. I have always loved writing; anything from stories and articles to limericks in birthday cards. I find the creative...