Expat Loneliness: How To Connect When Far From "Home"
Coping with loneliness can be incredibly difficult – especially when you're living in a new country – but there are specific things you can do to feel less alone.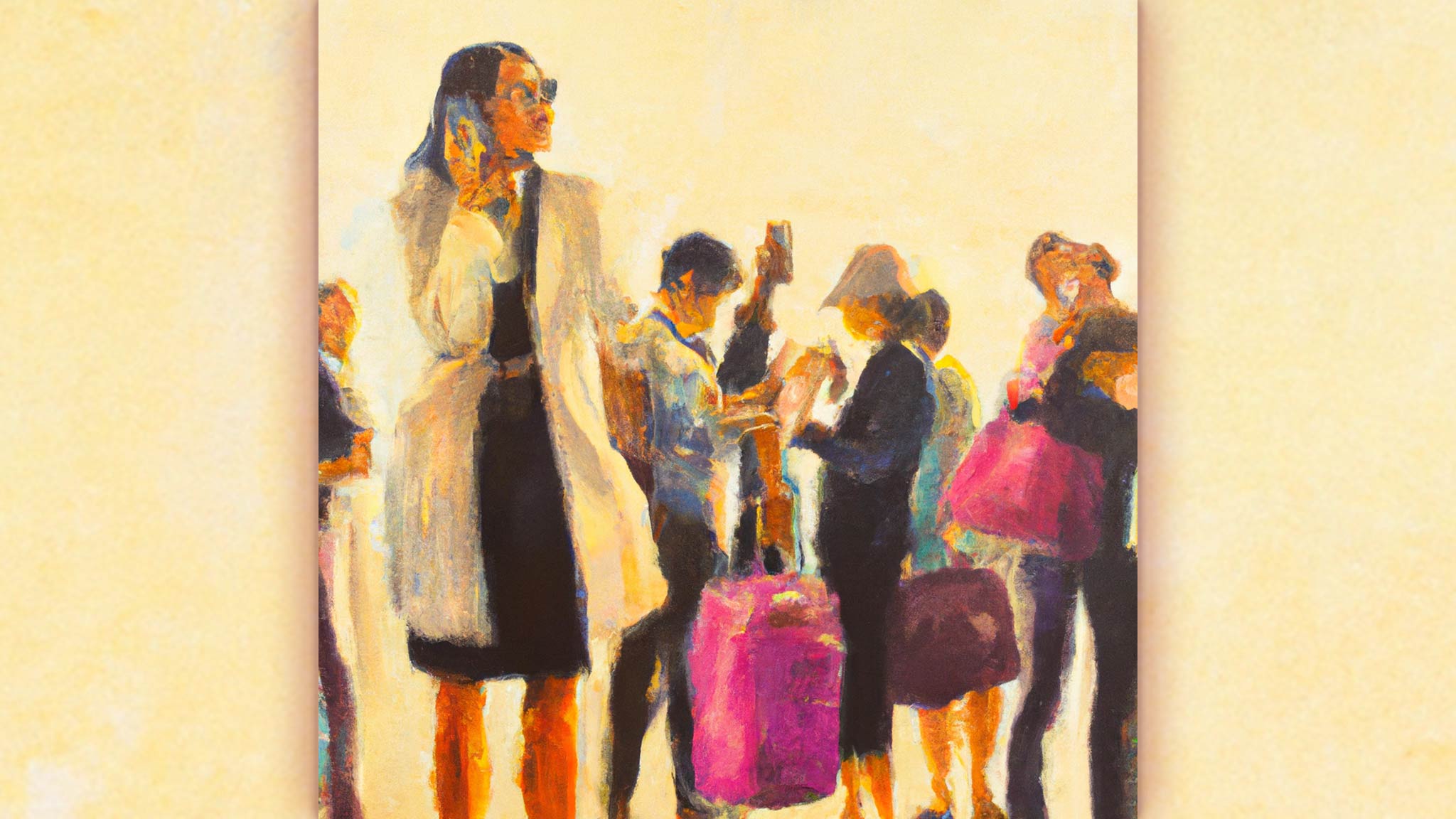 Sometimes home is literally where the heart is, even when your mind and body are somewhere new.
When I moved halfway across the country for law school, it felt like an out-of-body experience.
I was extremely stressed out, I had a hard time finding "my people," and I missed my family.
These factors knitted together and blanketed me in a deep depression.
But a few things made it better, like cooking a warm meal, watching a movie with new friends, or putting headphones on and walking around a health food store — one that reminded me of my parents' store.
Based on my own experience living far from home, I can only imagine the kind of loneliness that can come with living outside your native country.
After talking with people who have lived through the experience, I learned that there are coping mechanisms you can use to help you confront and counteract your loneliness, perhaps even overcoming it entirely as you make your new country feel a little more like home.
In this article, I'll cover:
Why Do Expats Experience Loneliness?
Millions of people move abroad to go to school, work, retire, or simply experience a life that is different from their own.
The opportunities that can arise from such an experience can be exhilarating yet terrifying, exciting but overwhelming, and can be fraught with unexpected challenges, too.
For many, expat life can be lonely because of: 
Language barriers that make it difficult to understand those around them
Stress related to interpersonal connections (or a lack thereof) in the workplace
Cultural differences that leave one feeling misunderstood
The need to adapt to new surroundings and find a sense of community in a new place
The difficulty making meaningful connections with others who are different from them
Feeling disconnected from their own families or the culture they left behind
Political instability and other global issues
I spoke with Daria Ivanova to learn more about her experience as an expatriate living in the United States.
Daria moved from Russia to the Midwest to attend college when she was just 17 years old.
"I think my experience was atypical in that I was so excited to leave my house and be independent," Daria explained. "I was not homesick, sad, depressed, or scared — I was extremely excited."
After the first semester, however, people started forming groups and Daria began to feel lonely at college.
"It was hard to socialize with people from the Midwest," she observed. "Everyone was polite but you could never really connect on a deeper level."
"Especially when you are a teenager and have so many insecurities, it makes it harder to connect with others," she said.
And to complicate matters, she added, "​​you don't want to seem needy…you don't want to look like you're struggling."
Post-college expat life was even harder for Daria.
"That's when I was homesick, and I was sad," she explained.
"I moved [off] campus to my apartment and wasn't in that environment where you're constantly hanging out with friends," she said, adding that she was also in a long-distance relationship, "and that made it even harder."
Daria's experience is not an uncommon one.
Living in a vast new world can be overwhelming for anyone — but it doesn't necessarily have to be lonely.
After speaking with a couple of expatriates, I discovered that there are several effective ways to deal with loneliness while living abroad — and perhaps even avoiding it altogether.
Ways to deal with loneliness as an expat include:
Say Yes — To Anything
While dealing with expat loneliness, one of Daria's coping mechanisms was to "say yes to anything that came up."
During college, she attended random events like church socials, synchronized swimming meets, and water polo games.
"It creates memories and you never know who you'll meet," Daria explained.
And the best part? If you don't like it, she said, "You can always leave."
Avoid Limiting Your Friend Group
When you first move to a new country, it can be tempting to seek out people with familiar origins and characteristics.
"Try to not fall into the trap of just being friends with your own people, because you're just sheltering yourself from so many different things," Daria advised.
"The world is so rich and people are so different," she said. "It's just a disservice to yourself to be in your comfort zone and hang out with people like you."
This is not a hard-and-fast rule, of course.
Daria suggests making "one close friend from your country who is a safe person. It's important to find someone who can validate your feelings, but one person is enough."
Lean On Local Friends If You Can
Steven Yoo, another expatriate I spoke with, moved from South Korea to the United States for college at age 22.
"When I first came here, having a [local] friend made a big difference," he explained. "I got to meet other people, which also would have been harder without him because of the language barrier." 
Steven also became very close with his local friend's family and could call them if he ever needed help.
This, he says, gave him "emotional and psychological safety," even when he later moved to another part of the country.
Use Existing Connections To Make New Ones
If you're an expatriate who is struggling to make connections with new people, socialize smarter — not harder!
It is much easier to form genuine and lasting connections when you use existing friends and shared interests as a starting point.
"The way I made friends was through connections," Daria noted, adding that a simple invitation like "Let's get coffee," created opportunities to spend time with new people.
"I went to one of my classmate's bachelorette parties," she recalled. "I met a girl who plays tennis, so I asked her, and last week we went to play tennis."
Connections like these are made possible by "finding that commonality," Daria observed.
To that end, she recently joined a Junior League chapter in her city.
Steven, on the other hand, turned to his hobbies.
As he explained, "Making friends through a hobby was really useful because those were natural connections I could make compared to small talk and talking to people."
Steven joined a martial arts club at his university and made friends there, then later repeated the process each time he moved to a new city.
"I found that [to be] the easiest way to make local friends, because the type of people you meet there are very different than the people you meet in your major and in work," he said.
Go Out On A Date — With Yourself
When I became homesick and lonely during law school, I called a high school friend of mine — we'll call her Rachel — for advice.
Rachel had moved halfway across the country for college several years earlier, and her number one tip was to take myself out on weekly solo dates.
This may seem counterintuitive — who combats loneliness by spending more time alone?
But I took her advice and scheduled weekly dates with myself, staying in with a personalized charcuterie board and a movie or going out for ice cream and a walk.
These solo dates helped me take my power back and reconnect with myself, enhancing my self-confidence and giving me the energy I needed to better connect with others around me.
Carve Out Your Own Space
A roommate I once had struggled immensely when she moved out of state for a post-grad job.
One of the things she did to feel less lonely in her new, large apartment was to move her bedroom into the main room and use the bedroom as a home gym.
This essentially turned her one-bedroom apartment into a studio and made her world feel a little smaller, which helped her acclimate to her new surroundings.
Don't be afraid to brainstorm practical solutions like this and do what you need to do to make yourself feel more comfortable at home.
In Conclusion
Coping with loneliness can be incredibly difficult, especially when you are living in a new country.
When it gets hard, keep in mind that while you may be lonely, you are not alone.
As Daria noted, "The truth is that everyone is lonely and everyone wants to meet friends. The chances if you reach out to a person of them turning you down or laughing at you are so low. People are so in their heads [about that]."
By getting involved in your new community and taking a chance on a potential connection, you may be improving someone else's life in addition to your own.
What could be less lonely than that?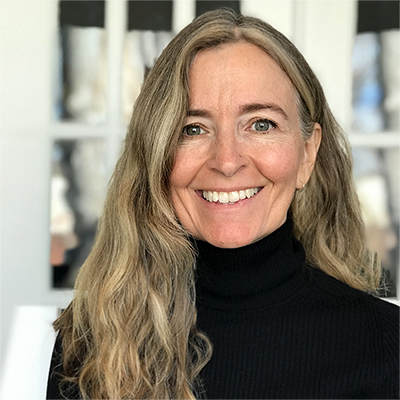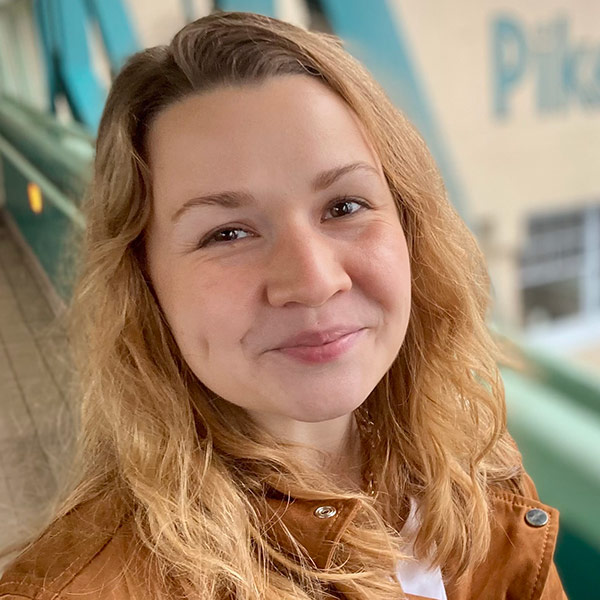 I am a freelance writer with a passion for mental health and wellness. I know firsthand what it's like to struggle with depression...
Other Articles From This Author: