Lonely After College: Why Post-Grad Loneliness Is So Common
Even though many people feel lonely after college, there are useful ways you can cope with your loneliness to help ease into your post-college life.
Everyone starts college with the goal of graduating — yet after finally graduating, many people feel lonelier than ever.
After graduating in 2017, I was overwhelmed by how different things were. Suddenly, I was back home with my parents, and the independence I'd had before was, to some degree, gone.
Connecting with old friends and making new friends also wasn't easy. Most of my college friends didn't live nearby, and I felt anxious about befriending new people.
If you're not quite sure what to do with your life after completing your studies, especially if you have student debt or you feel entirely lost, the pressure to make the right decision can also make you feel alone, anxious, and depressed.
If that weren't bad enough, after finally deciding what career path to follow, many young adults struggle with their first job.
Whether you don't like your co-workers, find your job boring, or the idea of working at a desk until you retire makes you want to cry, adjusting to your first job and the loneliness and isolation you feel at work isn't easy.
When taking into consideration the many life changes that occur after graduating college, it's not surprising that a 2016 study suggests that young adults, particularly those in their twenties, are one of the loneliest populations when compared to other age groups.
In this article, I'll talk about:
Editor's Note: This article is part of our ongoing series The Roots Of Loneliness Project, the first-of-its-kind resource that comprehensively explores the phenomenon of loneliness and over 100 types that we might experience over the course of our lives.
The Difference Between Post-College Loneliness And Depression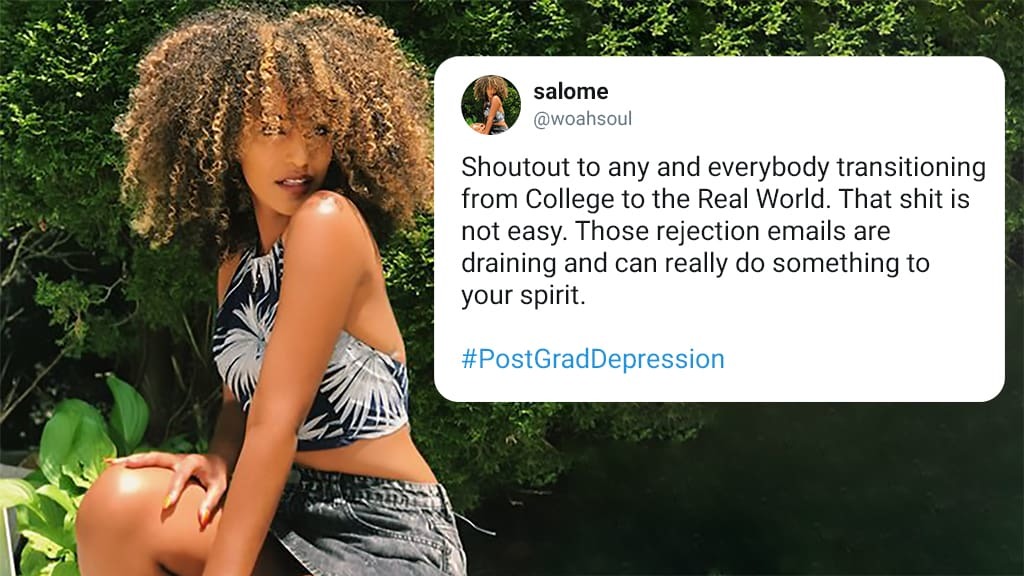 Now, it should be mentioned here that there is a difference between being DEPRESSED after college and feelings of LONELINESS or isolation.
While depression and loneliness are often correlated and synonymously linked, they are NOT the same thing.
Here's how they differ:
Post-College Loneliness and Isolation: It is normal to feel lonely, sad or isolated after graduating from college. These are normal feelings when you've experienced a loss of friendships or a routine that you enjoyed.
Usually, these feelings of loneliness, anxiety, uncertainty, or sadness dissipate over time.
In addition, even while still experiencing them you still find comfort, joy or excitement doing things you've always liked doing, and/or spending time with people you've always liked spending time with — or even in finding and manifesting new activities and relationships.
Post-College Depression: When you experience constant feelings of sadness, melancholy, aimlessness, emptiness or misdirection that just won't go away, and you begin forgoing things or people you used to enjoy, this could lead to, or signal depression.
I know that the term "I feel depressed" has been hyper-actualized in millennial culture, but know that depression and a transient feeling of loneliness or sadness are very different things.
As for myself, at the start of my twenties, I didn't realize how drastically my life would change in the coming years.
Though my friends in their twenties are also experiencing life changes, I definitely still feel very alone at times, especially when facing major changes, such as a new job or a move.
How To Feel Less Lonely After Graduating College
Even though many people feel lonely after college, there are ways you can cope with your loneliness and ease into your post-college life.
Some useful steps you can take to feel less lonely that helped me include:
Connecting or reconnecting with friends you've met at different points throughout your life.
Exclusively talking to friends from college can mean you do a little too much reminiscing about your time as a student.
While I love to talk about college with my friends I met at school, we have to make a point to talk about the future, too. Catching up with a high school friend and going out of my way to make new friends has helped me to avoid feeling stuck in the past.
Having a diverse group of friends can help you feel happier and help you focus on what's ahead. As Dr. Julianne Holt-Lunstad pointed out in her discussion on loneliness, a variety of social relationships provides various resources for fulfillment.
Focus on what you enjoy about life after college and remember that your experience as a college student probably wasn't perfect.
Looking back on college, I realize that I don't miss everything, such as math tests, busy-work, and missing out on certain events or holiday traditions with family, and just missing my family as a whole. It also helps me to acknowledge the things I do now that I didn't care about or didn't have time for in college, like joining a gym or painting.
Decide what's most important to you and prioritize what matters.
After you graduate college, life doesn't automatically fall perfectly into place and you may feel lost in life — at least for a little while.
Like many people, I didn't find the perfect job right out of college, and moving back in with my parents was a big transition.
However, focusing on what's important can help to minimize the less important things in life.
When you choose to spend your time, energy, and money on the things you really care about, you're also likely to feel happier and more fulfilled.
Bottom Line:
As you figure out your life after graduation, remember, life doesn't end after college — it just looks a little different, and in fact in many ways is just the beginning of something much bigger and better!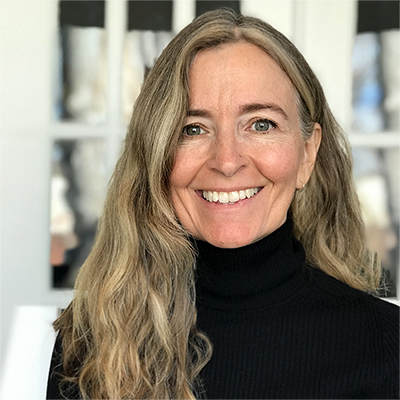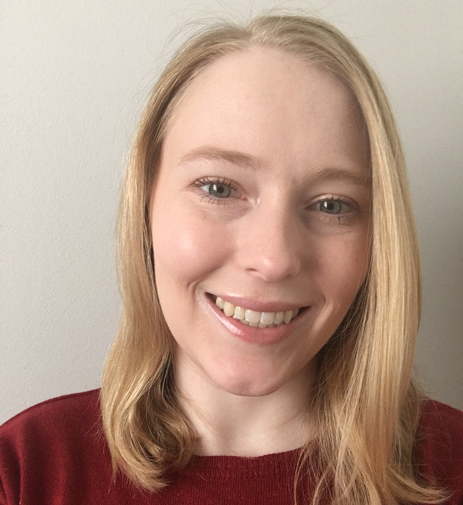 I discovered my passion for writing when I wrote 30 pages about talking wolves in the fifth grade. Since then, I've fallen in...