Lonely Without Friends? 5 Ways To Be OK With It (And Thrive)
Being lonely and not having any (or few) close friends to open up to can feel hopeless. But, by leaning into your vulnerability you can begin to ease your loneliness.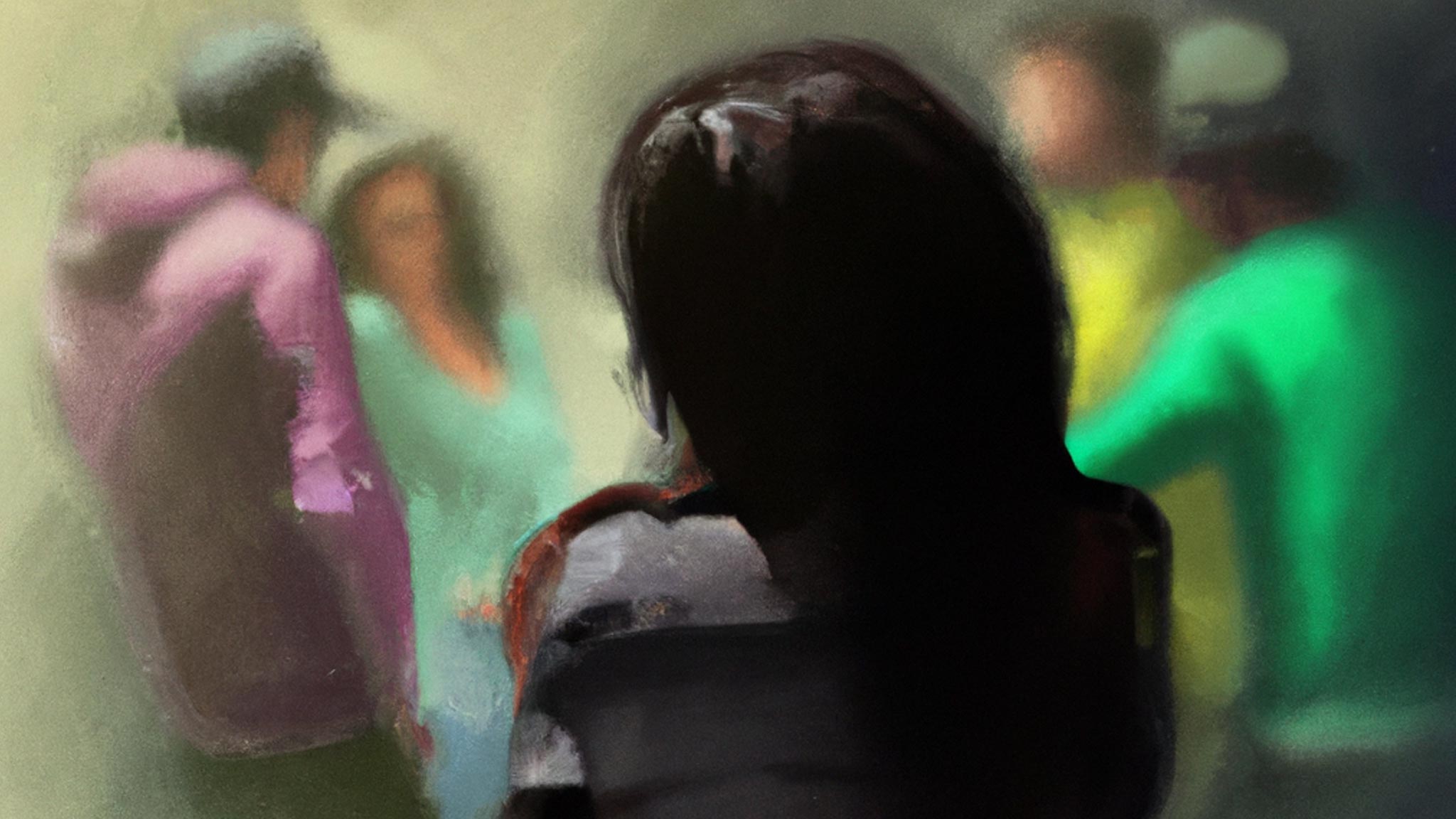 No matter where you are, there is always a chance to create new social interactions and form meaningful connections with others.
At the same time, being by yourself is also a beautiful relationship in itself — I like being alone sometimes, for that very reason.
But it doesn't always feel that way if you're without friends and feeling lonely and disconnected.
As an only child, I think back to the type of personality I had while growing up.
I could be outgoing when I wanted to be, but I also had shy traits, as well.
I remember always being friendly to everyone around me when I was very young — making friends left and right — and greeting strangers with an upbeat "Hello!" at McDonald's or the corner deli in good ol' Queens, NY.
During my early teen years, my parents encouraged me to become involved with altar serving and extracurricular activities because it would improve my self-confidence and help me to overcome any shyness I experienced.
This worked — to a degree — but friendships can still be difficult to nurture, or even begin.
Making friends as an adult isn't easy for everyone and the approach needs to be handled differently based on a person's individual characteristics.
And while having friends can help you to navigate loneliness, it isn't necessarily the "cure" for it, either.
Still, there is hope if you're struggling with feelings of loneliness and have no (or few) close friends.
In this article, I'll cover:
Editor's Note: This article is part of our ongoing series The Roots Of Loneliness Project, the first-of-its-kind resource that comprehensively explores the phenomenon of loneliness and over 100 types that we might experience over the course of our lives.
How To Feel Less Lonely Without Friends
One study found that it takes (on average) about 223 hours of time spent together with someone to develop a close friendship.
This sounds like a staggering amount — especially given our busy, modern lives.
The truth is that most human beings will experience loneliness at some point in their life — even if they already have friends or like being alone.
Since loneliness is an emotion, no matter how well you organize your external environment to "prevent" this feeling, you're not immune to it.
But friendship, although certainly helpful for many, isn't necessarily a "cure-all" for feelings of loneliness.
Here are some ways to feel less lonely without friends — and possibly make some:
1) Get Comfortable With Being Alone
Usually, one of the first things most people do when they are feeling uncomfortable — with anything — is to avoid this feeling at all costs.
However, one of the best ways to combat loneliness if you're without friends is to become comfortable with the idea of being alone and loving yourself.
Become your own best friend. 
It might sound cliché and borderline cheesy, but it really is important to connect and be comfortable with your authentic self.
One of my favorite quotes that I love referring to is from Charles R. Swindoll, who said, "Life is 10% what happens to you and 90% how you react to it."
When the feeling of loneliness starts to become intolerable, take a deep breath and find ways to spend some time enjoying your own company — whether it involves working on a hobby, watching a movie, or even making a trip to the grocery store to pick up your favorite foods.
Do things that bring you enjoyment and romanticize your life in the process — because it is a wonderful way to boost your mood, practice mindfulness, and appreciate the little things that bring joy to your days.
2) Practice Your Social Skills
Not everyone is a born socializer and if you're without friends because you feel you lack social skills, it's important to remember that they are skills — something that can be learned and practiced.
Roleplaying with yourself can be a fun and interesting way to build social skills — especially if you're dealing with shyness or find it difficult to connect with others in social settings.
To get comfortable with the sound of your own voice and gain confidence while speaking at the same time, read a book out loud, speak to yourself in front of a mirror, or even practice saying affirmations.
Yes, you might feel "silly" at first but think of it as acting in a way — and remember that actors practice speaking, don't they?
I'm not saying that you need to learn lines or work from a detailed script — although it's a good idea to create a short list of questions you can practice answering in social settings, like:
What do you do for a living?
What are your plans for the upcoming weekend/holiday/summer?
What's on your travel bucket list?
What are you watching on Netflix right now?
There are plenty of potential "conversation starters" you can use for practice at home.
Pick a handful of common questions, figure out how you'd answer them, and then "rehearse" those lines until you feel more comfortable speaking openly about them.
By doing this, not only are you "learning" how to answer them effectively — you won't feel blindsided by a question you're struggling to answer "on the spot" in a social setting — but you'll probably learn some things about yourself in the process.
Additionally, practice asking those questions — which can help you to strike up a conversation with someone who is a perfect stranger.
If you're really not good with face-to-face conversation, reaching out to people via social media is a good way to connect with others and be "social" without the pressure of doing it in public.
3) Seek Those With A Similar Social Style
If you're introverted or shy, conversing with someone who is extroverted and outgoing can almost feel like it's a little too much to handle.
When you're in a social situation with others, scan the crowd for the folks who aren't actively talking someone's ear off.
Those may be your people.
While it's true that introverts are often not social butterflies, a lot of them likely struggle to have conversations with new people the exact same way you do.
With this in mind, other "shy" types might be the perfect people to strike up a conversation with first.
You might start simply by saying something like, "I never know what to say in social situations like this so I'll just introduce myself. My name's Clarisse. How are you?"
If they relate to your self-perceived social awkwardness or relate to your vulnerability — even a little bit — you've immediately created a sense of connection with this person and sparked a conversation in the process.
At the same time, you might even be helping them to navigate a stressful social situation, as well.
By the end of the night, you both may just come away with a new friend you didn't have before.
4) Become Active In Things That Interest You
Engaging in activities that we enjoy doing helps to feed our mind, body, and soul.
Think of things you are passionate about — or even leisure pursuits that you've been curious to learn more about — and find clubs or local organizations that share those interests.
Volunteer opportunities are another great avenue to explore, as well.
When you are focused on actively doing what you enjoy or things that make you feel good, you are in the zone and are in a state of flow with yourself.
In addition, even attending special events based on your interests is a great way to meet others.
Maybe there's a new art gallery that just opened its doors or a nonprofit fundraising event for a cause that really means something to you.
Whatever it is, go out into the world and become active in the things that interest you the most.
Odds are good you'll meet others who share similar interests and with whom you can begin building meaningful connections.
The bonus?
These types of situations create "easy" conversation starters.
You wouldn't be at an Angels For Animals fundraiser if you didn't care about animal welfare, right?
That's a perfect "in" to strike up a conversation with anyone else attending the event.
Use the setting itself — whatever that happens to be — as a doorway for conversation and connection.
5) Seek Support From Family Or A Therapist
If you've been feeling lonely for a long time, it can have a negative effect on your mental health and daily quality of life.
It is important to seek support from family members whenever you are feeling stressed, depressed, or even anxious.
But that isn't always enough.
Seeking help from a licensed therapist focused on mental health is a great option if you're looking to gain some guidance from a neutral perspective or if you have no close family members to lean on.
When you are under a lot of pressure, the ability to have someone to talk to can help to create a sense of clarity and give you peace of mind.
A therapist won't necessarily become a friend — they have professional boundaries to maintain — but they can provide a listening ear while also offering advice and useful tools for navigating social situations.
For instance, if you struggle with social anxiety, cognitive behavioral therapy (CBT) is a treatment that can provide methods to help you through social scenarios, improving both your social skills and overall confidence when talking with others.
Regardless of what you're personally facing, a therapist or licensed professional can help you not only get to the root of your struggles but find meaningful and effective ways to cope.
Is It Normal To Be Without Friends?
Absolutely.
In the US alone, a recent study has shown that 52% of Americans reported feeling lonely.
It might not make you feel better, but Americans have experienced a significant decline in the number of close friendships they share with others.
In 1990, just 3% of people said they had no close friends at all.
As of 2021, that statistic rose to 12%.
Additionally, 32% of people (as of 2021) reported having two or fewer close friends. 
It's not unusual and there is nothing wrong with you if you don't have friends.
Heck, if you consider yourself a "weirdo" — newfound friends might also bond with you over describing themselves the exact same way.
Do you know that song called "Only the Lonely (Know the Way I Feel)" by Roy Orbison?
That's what comes to mind.
It's a sweet song of solace — yet also gives you a sense of hope to take the chance to turn your sorrow into joy if you're able to find ways to cope.
If You Need Help With Loneliness Right Now
Getting a handle on loneliness isn't always an easy road.
If you're struggling and need immediate help, you can turn to our resources page, where you can find the kind of assistance you require.
In Conclusion
I am a firm believer that whatever is meant for you will find you when the time is right.
But you've also got to feel the feelings — even if they hurt. Feel them, then release them.
Be in the present but appreciate the past as it helped create your future — it will all make sense eventually.
Continue to practice mindfulness and gratitude, as training your brain to react in a positive way will help you cope in times of loneliness.
Take the time to listen to yourself, advocate for your needs, and accept this journey of growth knowing that you are not alone.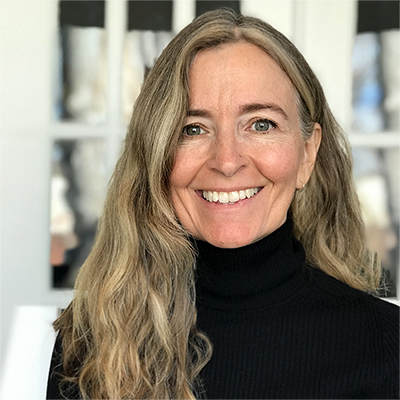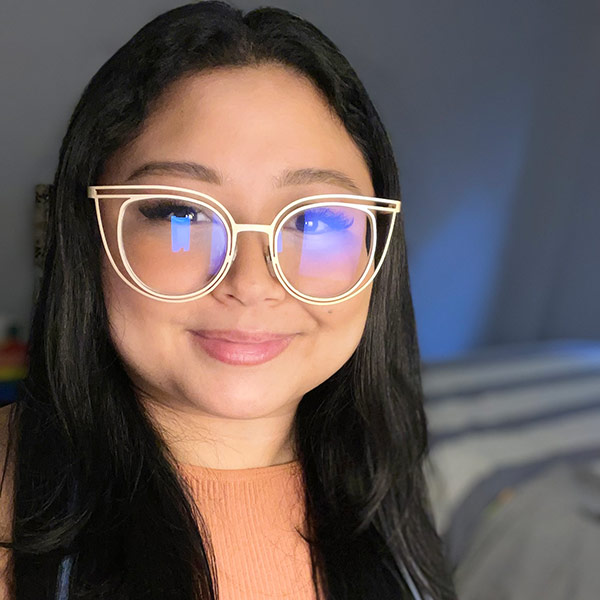 I have been a recreational therapist for 8 years at The Mount Sinai Hospital in the Department of Rehabilitation and Human Performance in...
Other Articles From This Author: