Why Military Life Is Lonely, How To Cope And Help Those You Love
Loneliness is not a straightforward issue for anyone, but it can be even more complex for those who are serving or have served in the armed forces.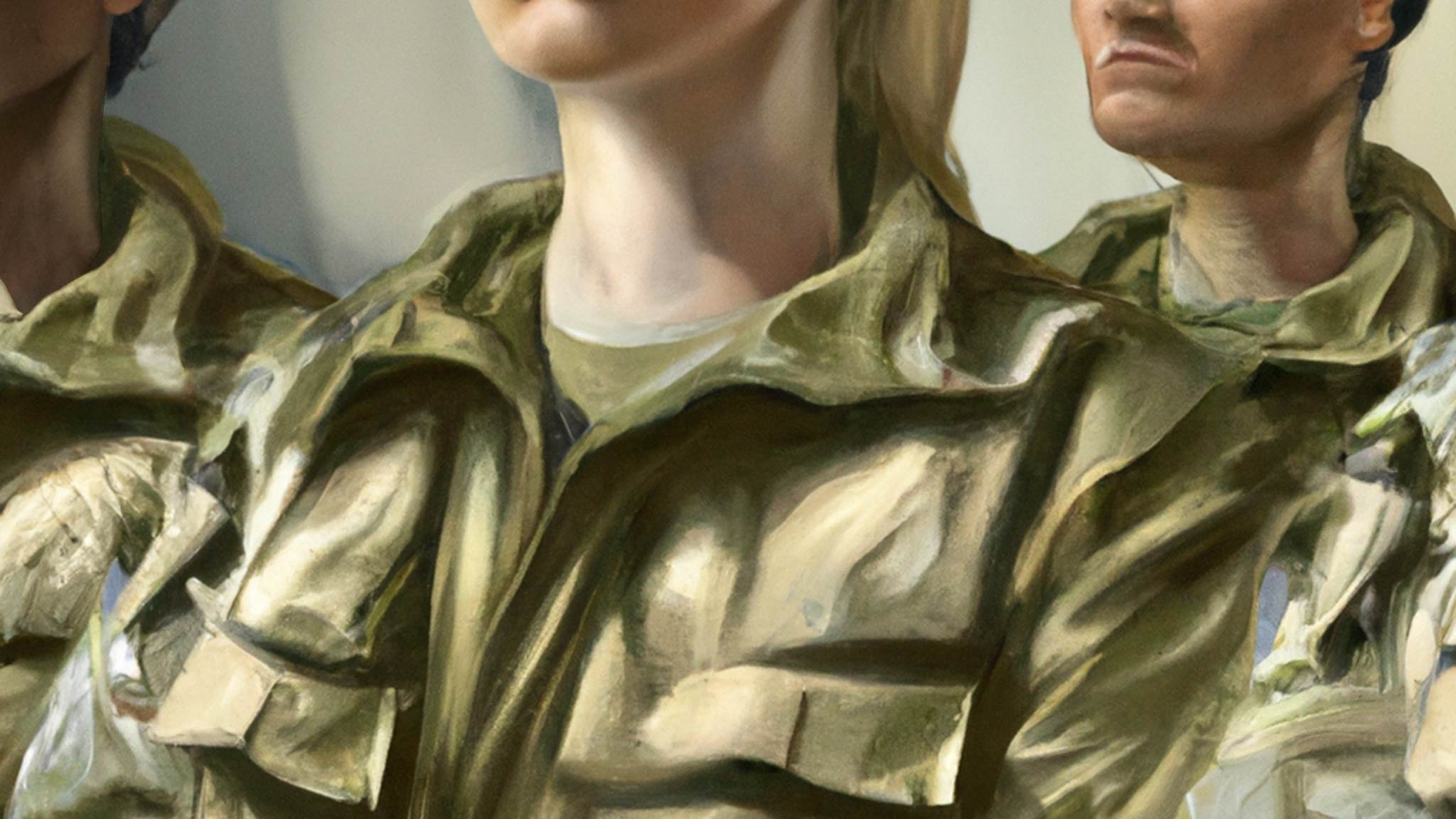 "I hope all of my sisters and brothers in arms are able to put their masks down, reach out for help, and allow someone else to help them fight their battles." – Eykiena Crowley, Veteran, LCSW
Few experiences in modern life are as unique as serving in the armed forces.
The loneliness that people in the military often experience is also distinctive.
In fact, I spoke with a military veteran who is now a Licensed Clinical Social Worker (LCSW) and several other ex-servicemembers who shared their experiences and how to cope.
Millions of men and women have joined the military and served their country — in some of the most intense and traumatic circumstances imaginable.
The strenuous training and combat they experience can be a difficult road to navigate on its own, but it can also isolate them from civilian life following their eventual return home.
Whether stationed thousands of miles from home or simply feeling that way when surrounded by civilians, loneliness is one of the greatest challenges that veterans and active servicemembers face.
Given everything these brave few have sacrificed, the very least the rest of us can do is try to understand their loneliness, which is its own sort of battlefield, and offer guidance on how to cope.
In this article, I'll cover:
Editor's Note: This article is part of our ongoing series The Roots Of Loneliness Project, the first-of-its-kind resource that comprehensively explores the phenomenon of loneliness and over 100 types that we might experience over the course of our lives.
How Military Life Can Lead To Loneliness
One of the key ways we relate to one another is through shared experiences.
We can all relate to the mundane drudgery of everyday life in our own ways, but those who have served in the military have a shared experience that most of us cannot comprehend.
Those serving in the military may experience loneliness due to: 
Combat Army veteran Eykiena Crowley, who served six years and served in Iraq, works with veterans as a Licensed Clinical Social Worker (LCSW).
Their experience gives them a window into the life of a soldier battling loneliness.
"The military causes servicemembers to think and view the world differently," Eykiena said, as they "are trained to always look for a threat. This gets exacerbated when someone deploys or experiences trauma." 
They continued:
"People who have not had similar experiences often do not understand a servicemember's way of thinking. They also do not understand or know how to support the servicemember who has mental health issues resulting from the military." 
"This often leads to the servicemember being reluctant to share their thoughts, feelings, and emotions for fear of judgment," Eykiena said, adding that it also "increases loneliness and tension in personal relationships."
The hard truth is that no matter how much you may care for a servicemember, it can be almost impossible to know how to help unless you've walked a mile in their shoes.
As Eykiena explained:
"…many of the servicemembers and veterans I have treated expressed that they felt lonely even when they were in a room full of people. They would often say that they felt misunderstood. When I asked them whether they would do anything to try to help others understand them, they would often deny it. 
Many servicemembers and veterans feel more comfortable around others who have served because they 'get it.' Servicemembers and veterans are prone to have difficulty trusting others which makes it difficult for them to let their guard down — even with people close to them."
Being an active combat soldier means facing some horrifying experiences.
Dealing with trauma or post-traumatic stress disorder (PTSD) can be isolating in and of itself, and the mental and emotional strain of struggling with those traumas can lead veterans to simply avoid the problem altogether.
This often makes learning to reenter civilian life and process those experiences a herculean task.
"After a painful experience, many find it easier to avoid talking about it or thinking about it," Eykiena said.
"Some avoid allowing themselves to feel certain emotions," they told me. "Others avoid people, places, or things that may be triggering. By doing this, they often isolate, withdraw and detach themselves from others."
Eykiena further explained that this "often occurs in addition to mental health issues including depression, anxiety, PTSD, and substance abuse. Many servicemembers suffer in silence due to shame, guilt, blame, and fear."
Those feelings of shame and fear can be amplified by civilians' reactions to learning about a soldier's experiences.
As someone who has never served but has had many friends and family with combat experience, I understand the hesitation and apprehension.
Several years ago, I was at a party with a friend who had served with the Marines when the topic of their service came up.
As drunk partiers began to ask some tasteless questions, my friend appeared to be holding back some frustration under their strained smile.
We went outside for a cigarette, and I asked if they were doing okay.
"I hate getting asked about this shit," they said. "It's always about if I've killed people. I never get asked about how many people I've saved."
No matter what someone's personal feelings about war or the military may be, it is unsettling how quickly and comfortably most civilians treat veterans in front of them — like they're part of a circus sideshow.
"They often fear judgment and vulnerability, so they choose to wear the mask," explained Eykiena, in reference to active servicemembers and veterans.
"They often self-medicate through substance abuse or other unhealthy behaviors. After my deployment, I knew I was different, but I didn't want to talk to anyone about it because it would take me right back to Iraq," they admitted.
Physical isolation can be as much of a hardship as emotional isolation.
Soldiers can be required to drop everything and fly across the world at a moment's notice.
"The nature of the military often involves periods of separation due to deployments, tours, training, or 'permanent change of station' moves," Eykiena said. 
"These military duties require the servicemember to constantly leave his or her friends and loved ones to fulfill their duty." 
Eykiena continued:
"Sometimes the servicemember receives notice, but sometimes it occurs relatively last minute, giving them no time to mentally or emotionally prepare. 
The constant need to leave those connections sometimes causes servicemembers to fear allowing themselves to form new bonds due to fear of having to separate."
Even if a soldier has friends and family waiting for them back home, the connection between them may not always remain constant.
Carol, a retired Air Force airman, recalls a time when her partner — who is also an airman — was deployed.
"When my overly quiet husband was stationed on a 'remote' assignment," she said, noting that such assignments are without facilities for families to reside, "I shipped care packages from home once a week."
She explains that such packages included things like cookies, music and movie tapes, magazines, and other treats from home.
"Upon receiving these," she explained, "he told me that many of the 19 guys stationed with him didn't receive anything from home. Hearing this broke my heart, so I started adding extra items so he could share with the other guys."
She said that when a fellow airman asked to speak with her to express his gratitude, "it almost made me cry."
Whether at home or abroad, active or retired, loneliness can be part and parcel of a soldier's life.
But that doesn't mean there aren't things that can help.
How To Cope With Loneliness While Serving In The Military — Or As A Veteran
While it may not always feel like it, loneliness does not have to be permanent.
While there may be no "cure" for loneliness, the following methods can make it less present in your life.
Ways to deal with the loneliness of military life or as a veteran include:
1) Stay Active While Not On Duty
Sometimes feelings of loneliness can hit us the hardest when we're sitting alone with our thoughts.
Just because something is a distraction doesn't mean it can't help.
Carol, the retired airman we spoke with earlier, advised those struggling to "get involved with various projects. Take a class or two, and [begin] taking college courses if possible."
She explained that keeping busy might not completely halt your loneliness, but it is an effective method for trying.
A new group activity won't just keep you busy, it can also help to connect you with new people.
Think of something you've always wanted to try or learn about and see if there's a local class or group related to that activity or interest.
Enjoy birdwatching? Explore your local Audobon Society.
Prefer volunteer work? Consider Second Harvest Food Bank or another local organization in your own community.
Finding like-minded people or even learning new skills will keep your mind busy and boost your mood as you work with and alongside others.
If you're still adjusting to life at home and finding it difficult to take part in projects or activities with civilians, seek out those comprised of servicemembers or veterans instead.
Organizations like Soldier's Angels always need volunteers (which includes veteran support facilities — so you can help your fellow servicemembers directly), but you can also reach out to your local VA office for resources, too.
2) Join A Support Group
If your loneliness stems from feeling like there's no one in your life that understands, reaching out to a support group can do wonders.
You are not "weak" if you seek a support group — they exist for a reason.
Your local American Legion or VFW might be a great place to start.
If you're struggling with post-traumatic stress disorder, the PTSD Foundation of America offers numerous resources, as well.
Once you've found a support group, the hardest part may be working up the courage to actually go.
Just remember that you'll be surrounded by those who have walked the same path you have — this can make the experience much less daunting.
If your loneliness has driven you to self-medicate with drugs and/or alcohol and you want to stop, you may be surprised to find how many of your brothers and sisters are doing the same.
If you'd prefer not to meet with a support group in person, you might consider turning to Facebook or other social media groups that will connect you with others who have a shared experience in the military.
→ For more veteran support and resources, click here.
→ If you are struggling with substance abuse and need immediate help
, call the Substance Abuse and Mental Health Services Administration at 1-800-662-HELP or check out their
website
.
3) Seek Professional Help
Surrounding yourself with others may not be the ultimate solution if the feeling of isolation is coming from somewhere deep inside.
Especially if you are suffering from PTSD, talking with a therapist can help you work through and overcome those issues.
Some therapists even specialize in seeing veteran or active military members specifically — and many of them are veterans themselves.
If you are worried about the financial cost, we recommend finding a therapist in your area who works on a "sliding scale" and will charge only what you can afford.
Additionally, you can seek mental health resources from the VA that may be covered in full under benefits through the organization.
GiveAnHour is an organization that provides free mental health services from licensed providers — so cost NEVER has to be an issue if you're in need of mental health care.
→ If you need immediate help
, reach out to the Veterans Crisis Line — no VA benefits or health insurance needed. Call 1-800-273-8255 and press 1, text 838255, or check out their
website
.
4) Get A Support Animal
It's hard to feel lonely when there's a pair of kitten or puppy dog eyes looking up at you like you're the best thing since sliced bread.
Studies have shown that having a pet can reduce loneliness and spending time with a pet might reduce stress and social isolation.
Emotional support animals are a wonderful way to combat loneliness and depression for those who are or have been in the military.
The Department of Veterans Affairs will help finance the veterinary costs and direct you to an accredited organization that specializes in support animals for veterans.
Additionally, the Warrior Canine Connection can be a valuable resource, as well.
5) Use Every Resource Available
There are many resources for active duty military members and veterans.
You might feel like you have to handle everything you're going through on your own — but these resources would not exist if there wasn't a need for them.
Think about that for a minute.
You've given so much in service to your country and the civilians who live there.
It isn't a sign of weakness to seek or accept help from wherever it is made available.
If anything, it's a sign of strength.
When serving, you're given the resources necessary to fight for your country.
Now it's time to fight for yourself — and you should use every resource you need to do it.
In Conclusion
Loneliness is not a straightforward issue for anyone, but it can be even more complex for those who are serving or have served in the armed forces.
By seeking support and making connections to others who have walked a mile in your boots, you can make great strides in your personal battle against loneliness.
Experiences in the military may change who you are as a person, but it doesn't change the fact that you are a person.
"I hope all of my sisters and brothers in arms are able to put their masks down, reach out for help, and allow someone else to help them fight their battles," Eykiena, the veteran and LCSW we spoke with earlier, said.
"We can go fast alone, but we can go further with a team."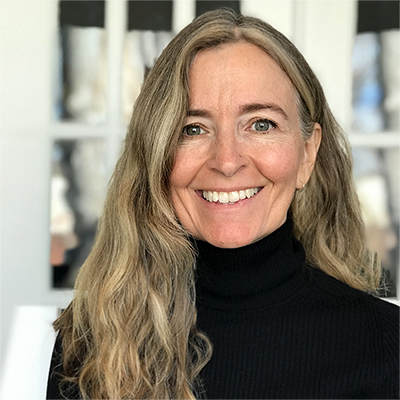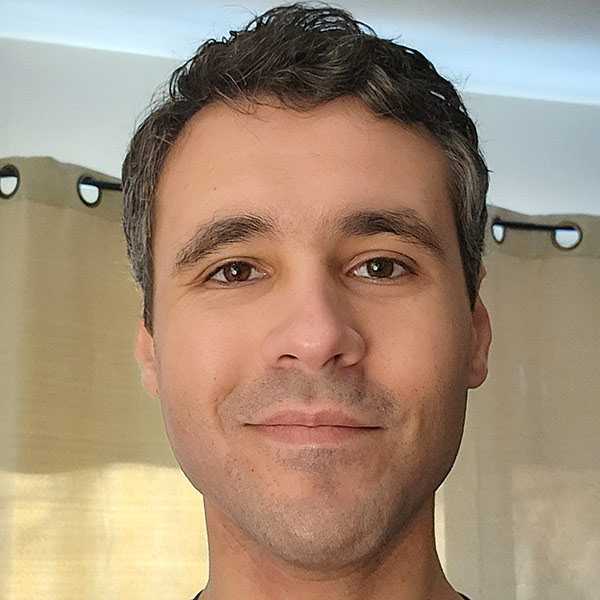 I'm Justin Perlman, a comedian and writer based in Atlanta. Growing up in a small Massachusetts town as an artsy, queer, nerd with...
Other Articles From This Author: