81 Honest Quotes About Depression From Those Who Get It
There is a certain comfort found in realizing that no matter how depressed or bleak you may feel, so many others can relate to what you're going through.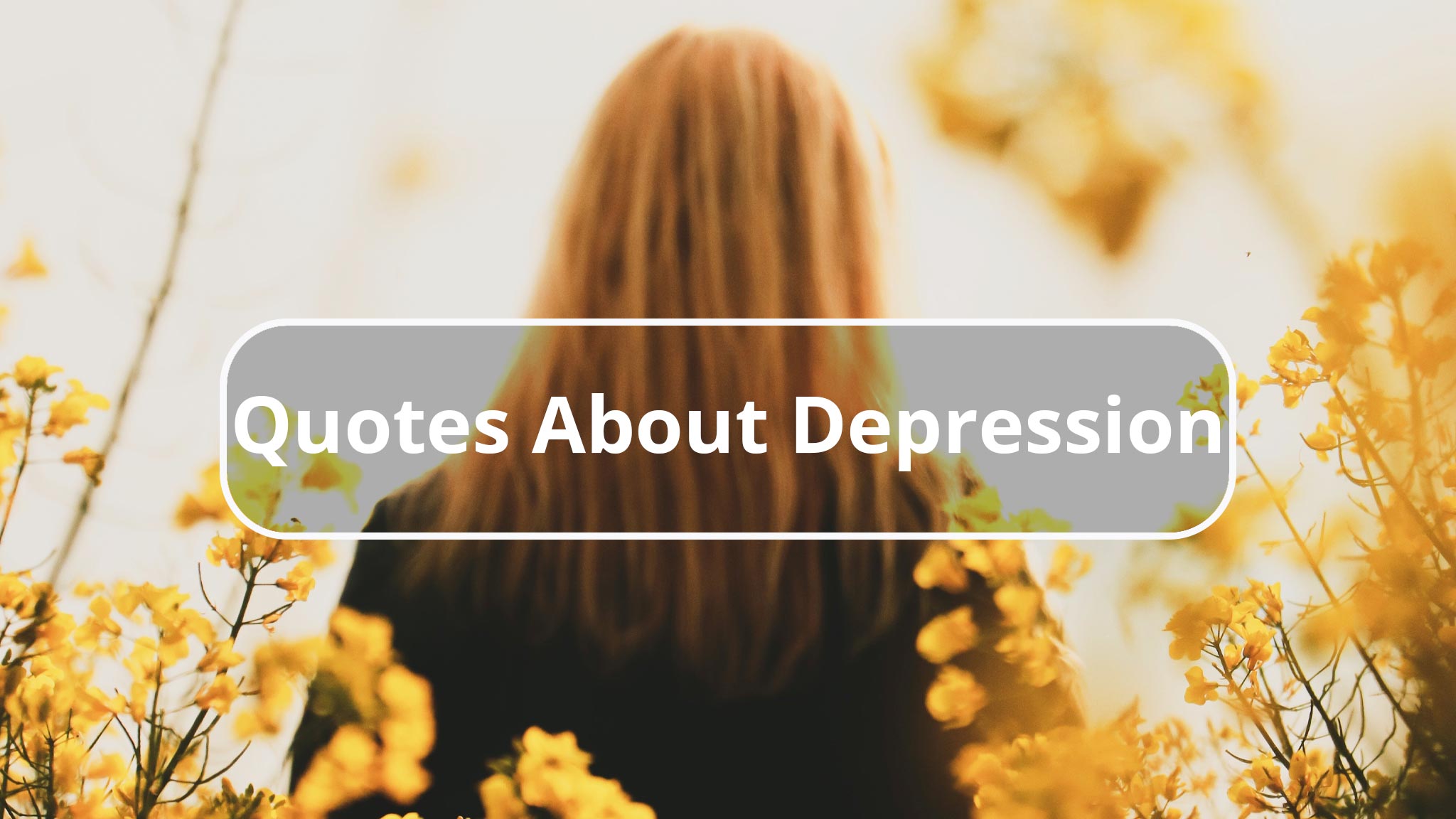 Getting better from depression demands a lifelong commitment. I've made that commitment for my life's sake and for the sake of those who love me.

— Susan Polis Schutz
Depression can be incredibly isolating yet no one is really immune to the struggle it brings.
Quotes about being depressed can provide insight into life with depression while offering you a sense of emotional validation because "someone understands me."
As you'll discover, so many people truly do.
In this article, we'll share:
Quotes About Depression
Pain is unfortunately a part of life's reality and it's something everyone will encounter at some point.
If you're struggling with depression right now, these quotes may help you to realize that you're not the only one who feels the way you do.
1.
Once a week, I like to slip into a deep existential depression where I lose all my sense of oneness and self-worth.

— Bo Burnham
2.
People with depression have something very valuable to teach us…how to live when it doesn't ever feel good.

— Kay Warren
3.
Depression is like a bruise that never goes away. A bruise in your mind. You just got to be careful not to touch it where it hurts. It's always there, though.

 — Jeffrey Eugenides
4.
It's like being in a glass elevator in the middle of a crowded mall; you see everything and would love to join in, but the door won't open so you can't. 

— Lisa Moore Sherman
5.
Depression is something that doesn't just go away. It's just…there and you deal with it. It's like…malaria or something. Maybe it won't be cured, but you've got to take the medication you're prescribed, and you stay out of situations that are going to trigger it.

— Adam Ant
6.
Depression is being color blind and constantly told how colorful the world is.

— Atticus
7.
That's the thing about depression: A human being can survive almost anything, as long as she sees the end in sight. But depression is so insidious, and it compounds daily, that it's impossible to ever see the end.

― Elizabeth Wurtzel
8.
Depression comes out of the arse end of nowhere and not only takes away control — of who you are, of what you believe and what you see — but also the will to gain it back.

― Zoe Beaty
9.
Depression is living in a body that fights to survive, with a mind that tries to die. 

— Anonymous
10.
Depression is melancholy minus its charms.

— Susan Sontag
11.
It's a bit like walking down a long dark corridor, never knowing when the light will go on.

— Neil Lennon
12.
The hardest thing about depression is that it is addictive. It begins to feel uncomfortable not to be depressed. You feel guilty for feeling happy.

— Pete Wentz
13.
One swallow does not make a summer, neither does one fine day; similarly one day or brief time of happiness does not make a person entirely happy. 

— Aristotle
14.
Others imply that they know what it is like to be depressed because they have gone through a divorce, lost a job, or broken up with someone. But these experiences carry with them feelings. Depression, instead, is flat, hollow, and unendurable. It is also tiresome.

— Kay Redfield Jamison
15.
There is no point treating a depressed person as though she were just feeling sad, saying, 'There now, hang on, you'll get over it.' Sadness is more or less like a head cold, and with patience, it passes. Depression is like cancer.

— Barbara Kingsolver
16.
There are wounds that never show on the body that are deeper and more hurtful than anything that bleeds.

— Laurell K. Hamilton
17.
It is very hard to explain to people who have never known serious depression or anxiety the sheer continuous intensity of it. There is no off switch.

— Matt Haig
18.
If you are depressed, you are living in the past. If you are anxious, you are living in the future. If you are at peace you are living in the present.

— Lao Tzu
19.
Depression is such a coward; it won't come out when other people are around and tortures you when you are alone.

— Greeshma Manohar
20.
I think the saddest people always try their hardest to make people happy because they know what it's like to feel absolutely worthless and they don't want anyone else to feel like that. 

— Robin Williams
21.
I am sad all the time and the sadness is so heavy that I can't get away from it.

— Nina Lacour
22.
Your friends may try to comfort you, but your emotional ears are deaf to their reassurances. You feel what you feel, no matter what they say. 

— Catherine Weber
23.
It feels like everyone else is moving on with their lives while I am stuck here, in this hole that I can't climb out of. 

—  Keary Taylor
24.
I drank to drown my pain, but the damned pain learned how to swim.

— Frida Kahlo
25.
I'm a prisoner to my addiction
I'm addicted to a life that's so empty and so cold.

— The Weeknd
26.
Depression is a prison where you are both the suffering prisoner and the cruel jailer. 

— Dorothy Rowe
27.
The only thing more exhausting than being depressed is pretending you're not.

— Anonymous
28.
I don't want to see anyone. I lie in the bedroom with the curtains drawn and nothingness washing over me like a sluggish wave. Whatever is happening to me is my own fault. I have done something wrong, something so huge I can't even see it, something that's drowning me. I am inadequate and stupid, without worth. I might as well be dead.

— Margaret Atwood
29.
All stress, anxiety, depression, is caused when we ignore who we are, and start living to please others.

— Paulo Coelho
30.
A lot of people don't realize that depression is an illness. I don't wish it on anyone, but if they would know how it feels, I swear they would think twice before they just shrug it. 

— Jonathan Davis
31.
Depression begins with disappointment. When disappointment festers in our soul, it leads to discouragement.

— Joyce Meyer
Quotes On Loneliness And Depression
If you suffer from depression, feeling lonely and disconnected from others is likely something you're deeply familiar with.
Let these quotes provide solace and help you to remember that you are not alone.
1.
The more you withdraw, the more isolated you become and the lonelier you feel. If, at any point, you test the waters and try to break your isolation by venturing into society, some moron you trusted will say something insensitive, and you will run back to the safety of your isolated cocoon. And your loneliness just grows and grows. 

― Shubhrata Prakash
2.
When you are depressed you feel alone, and that no one is going through quite what you are going through. You are so scared of appearing in any way mad you internalize everything, and you are so scared that people will alienate you further you clam up and don't speak about it, which is a shame, as speaking about it helps. 

― Matt Haig
3.
I know loneliness very well; depressing thoughts run the show, that's the main aspect of loneliness. 

― Noha Alaa El-Din
4.
The loneliness overwhelms you. It swallows you whole and won't let go. Terrified, of what society thinks, you keep it all inside. You force a laugh to make them happy. You force a smile to make them glad, but they don't know. They never knew the pain that you had. You covered up your scars and hid the tears. You're alone in this world that doesn't care. This is what true loneliness is. True pain. 

― Shangelic
5.
Expectation is the cause of depression and loneliness and it can drive a man insane.

― Zeeshan Najafi
6.
Isolation and loneliness are central causes of depression and despair. Yet they are the outcome of life in a culture where things matter more than people. 

― Bell Hooks
7.
When you're surrounded by all these people, it can be lonelier than when you're by yourself. You can be in a huge crowd, but if you don't feel like you can trust anyone or talk to anybody, you feel like you're really alone.

― Fiona Apple
8.
Loneliness is difficult to confess; difficult too to categorise. Like depression, a state with which it often intersects, it can run deep in the fabric of a person, as much a part of one's being as laughing easily or having red hair.

― Olivia Laing
9.
Loneliness always eats up time, fills on depression where hands move slow, to reach out for a moment of care. 

― Anthony Liccione
10.
Every single human being who is alive has felt this kind of pain, hopelessness, and loneliness at one time or another. We are all connected through this shared pain and struggle.

— Leo Babauta
11.
After 10 years of depression and loneliness, I realized the person I missed the most was not another, but myself.

— Maxime Lagacé
12.
In the silence of night I have often wished for just a few words of love from one man, rather than the applause of thousands of people.

― Judy Garland
13.
Loneliness isn't the physical absence of other people, he said — it's the sense that you're not sharing anything that matters with anyone else. If you have lots of people around you — perhaps even a husband or wife, or a family, or a busy workplace — but you don't share anything that matters with them, then you'll still be lonely.

― Johann Hari
14.
I'll never forget how the depression and loneliness felt good and bad at the same time. Still does.

― Henry Rollins
15.
Syndrome and symptom cause each other: loneliness is depressing, but depression also causes loneliness. 

― Andrew Solomon
16.
They flank me — Depression on my left, Loneliness on my right. They don't need to show me their badges. I know these guys very well.

― Elizabeth Gilbert
17.
A big part of depression is feeling really lonely, even if you're in a room full of a million people.

— Lilly Singh
18.
Like depression, loneliness arises from unhappiness creating thoughts feeding into the insula, deepening the negative spiral of thoughts and feelings.

― David Michie
19.
Loneliness overlaps with and is often inherited with anxiety disorders or depression.

― Vivek H. Murthy
20.
The trouble is not that I am single and likely to stay single, but that I am lonely and likely to stay lonely.

— Charlotte Brontë
21.
Darkness was my best friend and loneliness my soulmate.

― Luna Marym
22.
It's far better to be unhappy alone than unhappy with someone — so far.

― Marilyn Monroe
23.
We're all broken and right now we're all isolated within that brokenness. The cure for the loneliness is connection — connection with that broken part of ourselves and with each other — and we can't achieve that connection while pretending we are okay. We're not okay.

― L.M. Browning
24.
Any extended period of negative emotions can lead to you giving in to despair and accepting your fate. If you remain alone for a long time, you will decide loneliness is a fact of life and pass up opportunities to hang out with people.

— David McRaney
Inspirational, Positive & Motivational Quotes On Depression
Inspirational, positive, and uplifting sayings about depression can help you navigate through hard times while serving as a reminder that you are so much stronger than you believe yourself to be.
Things will get better.
1.
No storm, not even the one in your life, can last forever. The storm is just passing over.

— Iyanla Vanzant
2.
I am thankful for my struggle because without it I wouldn't have stumbled upon my strength. 

— Alexandra Elle
3.
I found that with depression, one of the most important things you could realize is that you're not alone. You're not the first person to go through it, I wish I had someone at that time who could just pull me aside and say, 'Hey, it's going to be OK.'

— Dwayne Johnson
4.
Just because you feel lost doesn't mean that you are. Sometimes you just have to relax, breathe deep, and trust the path you're on.

― Lalah Delia
5.
The pain will always be in you — but you will not always be in pain.

― Abby Norman
6.
For those living in a dark cave… sometimes all it takes is for someone to throw us a lifeline.

― Martin R. Lemieux
7.
Sometimes you climb out of bed in the morning and you think, I'm not going to make it, but you laugh inside — remembering all the times you've felt that way.

— Charles Bukowski
8.
As I look back on my life, I realize that every time I thought I was being rejected from something good, I was actually being re-directed to something better. 

– Dr. Steve Maraboli
9.
Have patience with all things, but chiefly have patience with yourself. Do not lose courage in considering your own imperfections but instantly set about remedying them — every day begin the task anew.

— Saint Francis de Sales
10.
If you could only sense how important you are to the lives of those you meet; how important you can be to the people you may never even dream of. There is something of yourself that you leave at every meeting with another person.

— Fred Rogers
11.
The primary cause of unhappiness is never the situation but your thoughts about it. Be aware of the thoughts you are thinking. Separate them from the situation, which is always neutral, which always is as it is.

— Eckhart Tolle
12.
Change what you can, manage what you can't.

― Raymond McCauley
13.
'Debbie Downer' was one of the few sketches where I broke, and I remember watching Horatio Sanz laugh so hard that tears squirted out of his eyes. I still believe that sketch may be a cure for low-level depression if watched regularly.

― Amy Poehler
14.
To get rid of depression, I swim with dolphins.

— Patti Stanger
15.
Good humor is a tonic for mind and body. It is the best antidote for anxiety and depression. It is a business asset. It attracts and keeps friends. It lightens human burdens. It is the direct route to serenity and contentment.

— Greenville Kleiser
16.
Getting better from depression demands a lifelong commitment. I've made that commitment for my life's sake and for the sake of those who love me.

— Susan Polis Schutz
17.
Many people think that depression is something you just have to live with when you get older, but it's not.

— Tom Bosley
18.
Get away from the place that makes you feel comfortable with your depression. The reality is it's never as bad as the insanity you've created in your head.

— Ben Huh
19.
Once you choose hope, anything's possible.

— Christopher Reeve
20.
When the feelings of sadness, anger, and depression appear, allow them to flow and allow yourself to express the emotion with the intention of not doing harm to others.

— Molly McCord
21.
We're all braver and stronger than we give ourselves credit for.

― Adam Gnade
22.
In times of great stress or adversity, it's always best to keep busy, to plow your anger and your energy into something positive.

— Lee Iacocca
23.
It is only in our darkest hours that we may discover the true strength of the brilliant light within ourselves that can never, ever, be dimmed. 

–Doe Zantamata
24.
Healing takes time, and asking for help is a courageous step.

— Mariska Hargitay
25.
No darkness lasts forever. And even there, there are stars.

— Ursula K. Le Guin
26.
Depression lies. It tells you you've always felt this way, and you always will. But you haven't, and you won't.

— Halley Cornell
In Conclusion
Depression and loneliness are more common than most people realize.
There is a certain comfort found in realizing that no matter how bleak things may feel, so many others can relate to what you're going through — right now.
I hope that by reading these quotes, you're able to come away knowing that you are not alone, even if you feel like you are.
Anyone can struggle with depression and loneliness, no matter who they are, yet we can navigate it — together.
→ For more, read: Loneliness And Depression — The Chicken Or The Egg?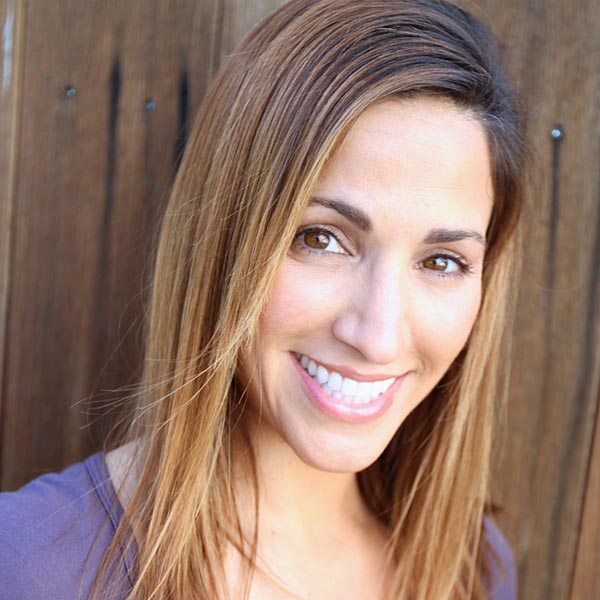 I'm a comedy writer living in Los Angeles who also happens to write about loneliness. I hope to share my knowledge and experience...